Networks Shift Coverage After Boston Marathon Bombing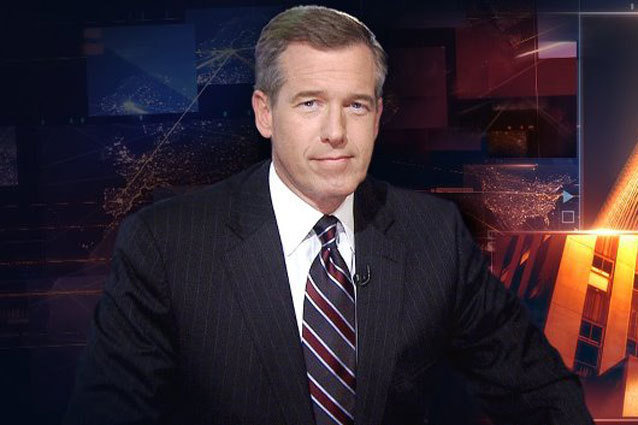 Comprehensive coverage of Monday's truly horrific attack on the Boston Marathon will be unending as the FBI and Boston police put together the pieces of who, what, and why such events took place. And as the nation sits in wonder while motives are unearthed, news, cable, and network outlets will be shifting their coverage to focus on keeping the public informed on the terrible tragedy.
It is being reported that President Barack Obama will deliver a statement about the Boston events today at 6:10 PM ET. It is believed that all the major networks will cut into their broadcasts to cover President Obama's remarks.
The biggest difference in programming is over on the cable news outlets — all of whom have shifted their coverage to focus on the day's events. So far, only NBC plans for regularly-scheduled primetime scripted programming to be preempted. See below for comprehensive information regarding the changes.
– ABC News will anchor Nightline from Boston tonight,with World News with Diane Sawyer's broadcast extended to a full hour. In the morning, George Stephanopoulos and Josh Elliott will be reporting from Boston for Good Morning, America.
– CBS News will extend its CBS Evening News program from 6:30PM to 8PM in order to cover the explosions from New York.
– CNN will run AC 360 from 8PM – 10PM ET tonight, with host Anderson Cooper hosting live from Boston.
– Fox News has made several adjustments to its programming, explaining that it will circumvent its regularly-scheduled Five program at 5PM ET to accomodate live reporting from Shepherd Smith. The network's primetime pgorams — Bill O'Reilly, Sean Hannity, Greta van Susteren — will all be live and focus on the bombing. Bill Hemmer will anchor from Boston in the morning. Over on the Fox Business Network, Neil Cavuto will anchor a special live report starting at 8PM ET.
– NBC News has announced that NBC Nightly News will also extend to a full hour tonight. Additionally, the new episode of Revolution, slated for 10PM ET will be preempted for news coverage anchored by Brian Williams with reports from Matt Lauer, Lester Holt, Ron Allen, Pete Williams, Katy Tur and others. Tomorrow will see Today Show host Matt Lauer and Lester Holt in Boston, alongside Morning Joe's Joe Scarborough and Mika Brzezinski.
– MSNBC will see The Rachel Maddow Show reporting live from Boston. Tomorrow will see Chris Jansing reporting live throughout the day in the city.
Check back for the most updated information as the story develops.