Karl Urban and Michael Ealy Enjoy a Ro-Bromance in J.J. Abrams' New 'Almost Human' Trailer
Fox might be pushing back the premiere of Almost Human, but since the network knows it can't leave its waiting audience in the dust, it's released a new trailer too keep us happy. And man, oh, man are we secretly way too excited for the show to finally air.
The series follows John Kennex (played by Karl Urban), a police officer who is struggling emotionally and physically following a mission-gone-wrong, and his new partner Dorian (Michael Ealy), who is a human robot. The show was developed by J.H. Wyman, J.J. Abrams, and Bryan Burk, all of whom are known for their work on Fringe.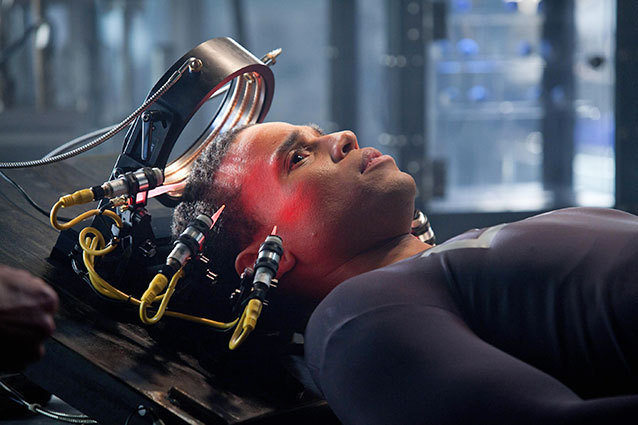 FOX
In the trailer, which is named "Ro-bromance" (clever, guys), Kennex is introduced to Dorian, that is, after he's done "killing" his first android partner (does it count as murder if he's a robot?). It looks like it's the classic buddy-cop show with a robot-spin, where Kennex is the tough cop who doesn't trust anyone and Dorian is the robot who has more emotions than his actual human partner. For example, when Kennex stabs his prosthetic leg in front of a little boy, Dorian says, "I haven't even been a child and I know that would scare one. What's the matter with you?" Well, if the series ends up being anything like the trailer, then we'll probably all be asking that question a lot in the coming months.
Catch the special two-night series premiere of Almost Human on Sunday Nov. 17 and Monday Nov. 18 at 8 PM.