New 'American Horror Story' Clip Ups the Creep-Factor — VIDEO
Only Ryan Murphy could make an asylum more chilling than it already is, huh? Enter: American Horror Story: Asylum. The second season of his much-acclaimed show/mini-series about things that go bump in the night and haunt your dreams and/or reality is almost here.
Fans that grew to love last season's storyline are in for a bit of a shock. We aren't in Los Angeles anymore, folks. The 19-second clip is the second of what will undoubtedly be many more teasers to come. Taking a similar approach to last season's marketing methods, we are presented a short video with no context, but plenty of creep-factor. There are nuns, padded walls, and a coat that turns from brown to an antiseptic shade of blue. We broke it down for you below, to try and make sense of it all. Because it's hot out, so we might as well sit in the cool indoor air and scrutinize videos, right?
The clip starts out innocently enough, right? A white room (well, OK, yeah…that is sort of creepy…) that looks almost…nice? But wait…why is that nun in a padded alcove? Nuns make me nervous, you guys.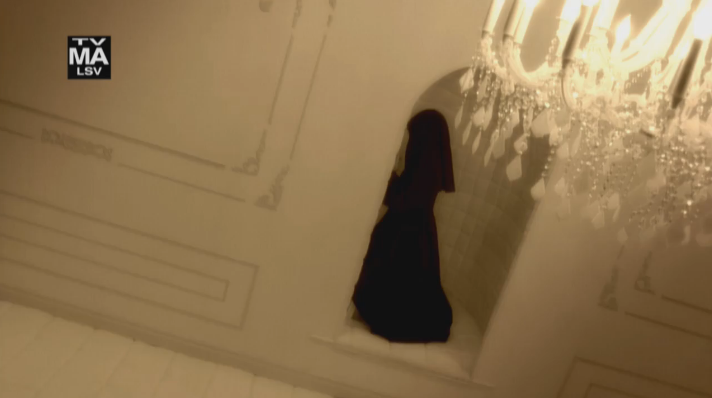 OK now here comes a nun in all white! Is that like a…nurse nun? And what's up with the coat?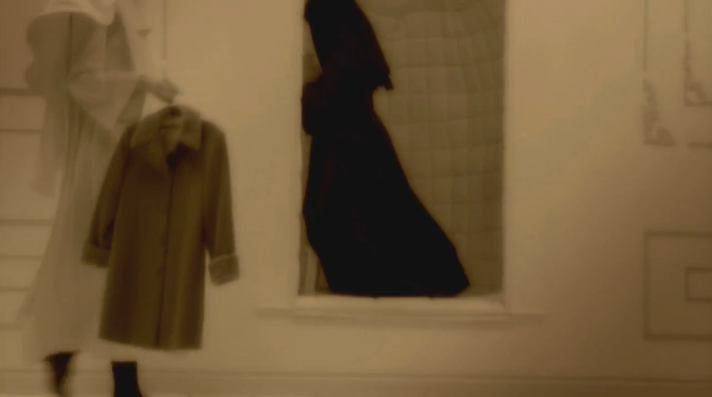 OK wait now the coat is blue! Is that indicative of something? Now it looks less like outerwear and more like…a uniform? Perhaps even pajamas? Like something someone would wear in an asylum, maybe! Also what's up with the shift from sepia tone to this sterile white? Makes me think this sad story keeps happening year after year (sepia = old/flashback; white = new)…maybe with just a new sad person in an evil, color-changing coat every few years?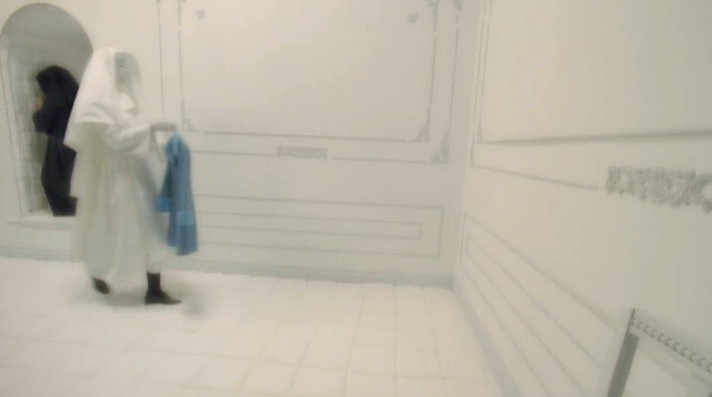 Holy s**t! What a scary motherf**ker. Why you so pale, lady? Is that other nun praying for you to get a little sun?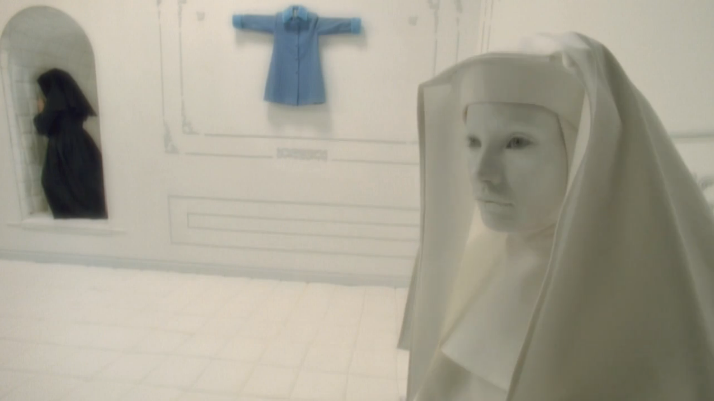 My bet is there's some stink-eye we're missing, y'all.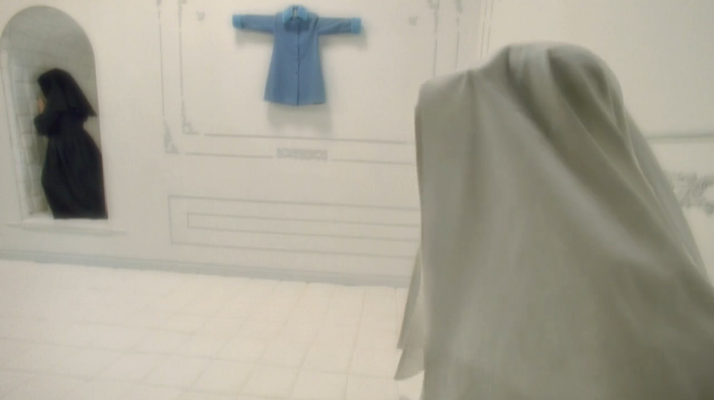 Ack! No! Stop! Stop looking at me! Heebie-jeebies much? I feel like it's never a good sign when the asylum workers look more insane than the patients, right?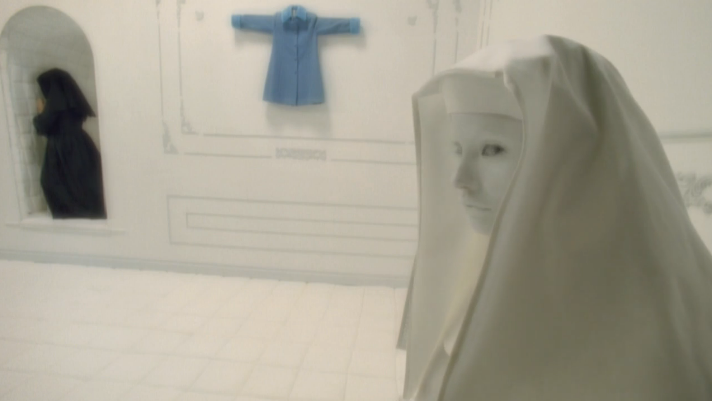 So confusing, creepy, and monochromatic. What are you trying to say here, Mr. Murphy? We know that it involves an asylum, Jenna Dewan, Adam Levine and a veritable smorgasbord of new actors. To say nothing of returning actors Jessica Lange, Zachary Quinto, Sarah Paulson, Evan Peters, and Lily Rabe.
But other than that, we know nothing. We need to know more, my dude! We need more. Is it October yet? Watch the video below for yourself–did we miss anything in our analysis of the clip?
American Horror Story returns to FX this October. Are you looking forward to it? Sound off in the comments!
Follow Alicia on Twitter @alicialutes
More:
Ryan Murphy Tweets First Look at Adam Levine in 'American Horror Story'
'American Horror Story' Goes Insane For Kelly Ripa's Husband
'American Horror Story' Teaser Is Just As Weird As You Thought It Would Be — VIDEO