New 'Community' Pics Embody All of Your Favorite Things About the Show
Think about all the best stuff each Community character has to offer. This new set of pics not only hones in on everything we've seen and loved before, but promises to up the ante a bit. Check them out:
Jeff Winger is at markedly his best when he is pushed to (and over) the edge. Joel McHale's greatest performance as the character was in "Intermediate Documentary Filmmaking", wherein Jeff was threatened with the chance of reuniting with his estranged, much despised, father. Jeff: cool as a zombie, but not at family reunions. So what is he doing with an axe? Something way awesome.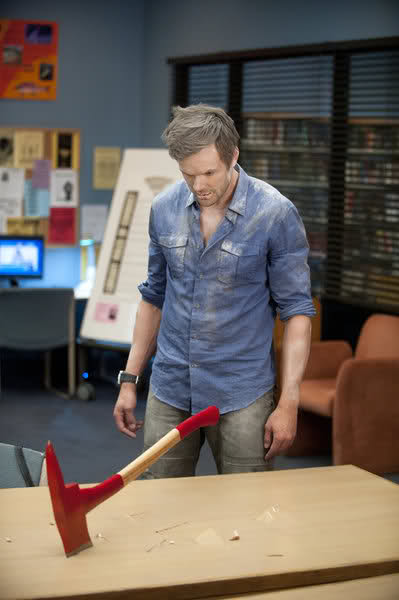 The self-righteous Shirley we know and love is LITERALLY putting herself on a pedestal. This has got to have something to do with Jesus.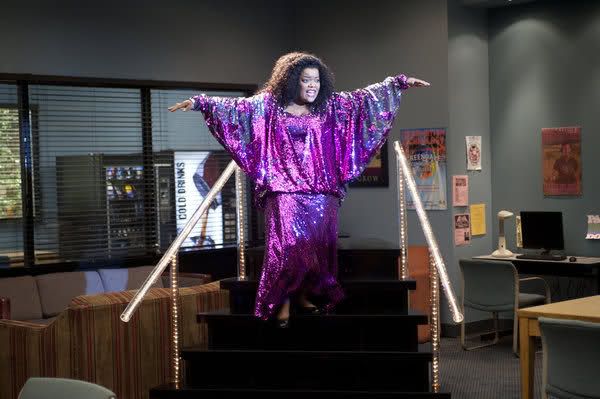 There's a lot of context needed here, I'd say… but Annie putting chapstick on a stone-faced Abed (that phrase is a little redundant) is the makings of pure television magic.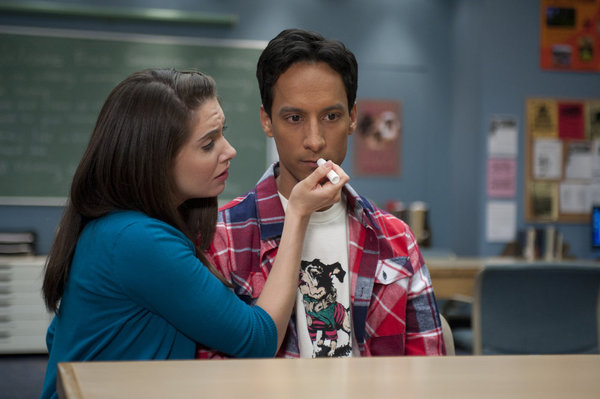 All we can surmise from this is that Chang is in a robe when he shouldn't be. It's probably not his robe, and Jeff is probably not all too keen on whatever it is that the diminutive ex-teacher is up to. Chang spreading grief: laughter is inevitable.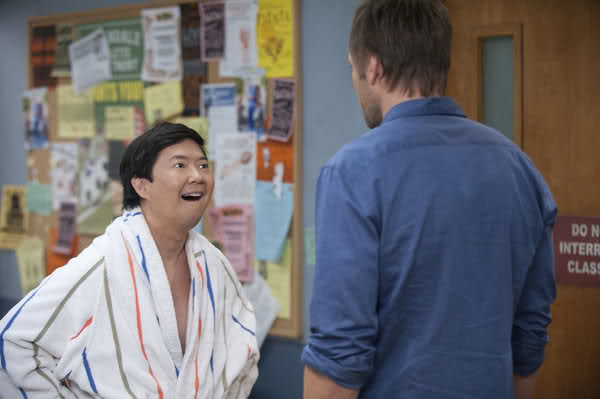 Troy.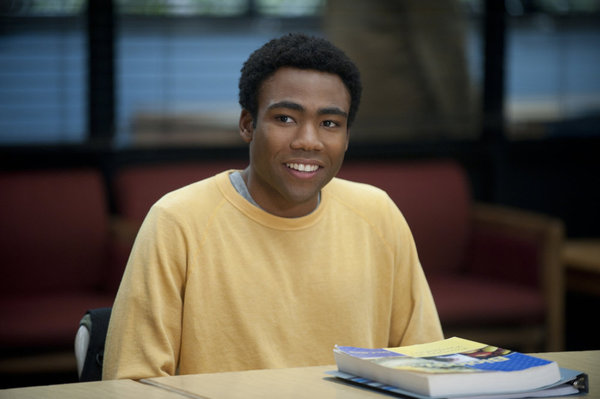 Bring it all home with a shot of Britta, glaring snidely under the impression that she is so adroitly masking her inner turmoil. Britta, you poor, wayward soul. How we all love you so very much.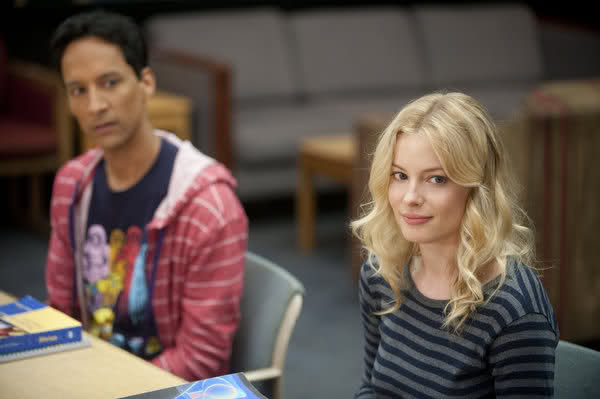 Joel McHale, Gillian Jacobs, Danny Pudi, Yvette Nicole Brown, Alison Brie, Donald Glover, Chevy Chase, Ken Jeong and Jim Rash will return to NBC on September 22 at 8 pm. Joining the cast are newcomers John Goodman and The Wire's Michael K. Williams. Watch the glorious Season 3 trailer here, and get started on building your celebratory blanket fort.
Source: ONTD