New 'Game of Thrones' Teaser Teases… Not a Lot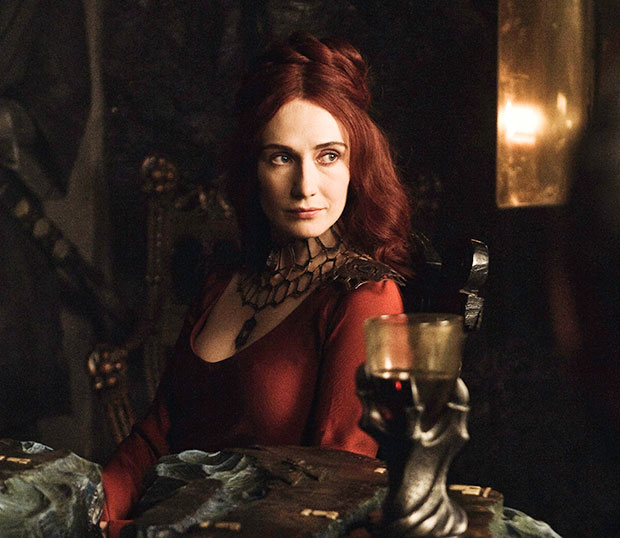 I hope Davos Seaworth won't mind parting with one of the finger bones around his neck, because I certainly have one to pick with HBO due to their excessively minimalist Game of Thrones Season 3 teasers. The folks behind one of TV's most exciting and highly anticipated dramas released a 15-second tease today, and it's exactly just that — a tease. No new scenes, no glimpse at the gaggle of new characters, no Joffrey getting hit in the face with anything. I get that the return of GoT is exciting and that HBO wants to hype it up, but everyone has been hyped since Season 2 ended last June. We're going to watch — rain or shine, spring or winter. (Which, by the way, is that coming?) Seeing these starker than Stark posters and nothing-new teasers is only making me hate my life, because it's November and Game of Thrones is still four months away. If you want to soften that blow, at least give me some Mance Rayder or something. 
If anything, we can get a little bit excited about the foreboding, disembodied female voice narrating the damn thing. "The great war is between death and life, ice and fire," she says. "If we lose, the night will never end." Who is this phantom woman? Carice van Houten (Melisandre) seems like the most likely bet, though I think that Cate Blanchett's Galadriel from Lord of the Rings decided to make a crossover.
Check out the teaser below, and be sure to let us know what you think. Do you agree that it's too little, or are you satisfied with the art of the tease? And who do you think is narrating? Shout it out in the comments below!
Follow Shaunna on Twitter @HWShaunna
[PHOTO CREDIT: HBO]
MORE:
'Game of Thrones' Adds Some New Faces
How the 'Game of Thrones' Cast Spent Their Summer Break (Hint: Some Spent it Together)
New 'Game of Thrones' Season 3 Poster Revealed: Check It Out!

American Music Awards 2012: The Complete Red Carpet Arrivals (PHOTOS)
(Celebuzz)

Justin Bieber, Selena Gomez Seen Together at American Music Awards After-Party
(Celebuzz)