New 'Girls' Teaser: Now with More Bathtubs! — VIDEO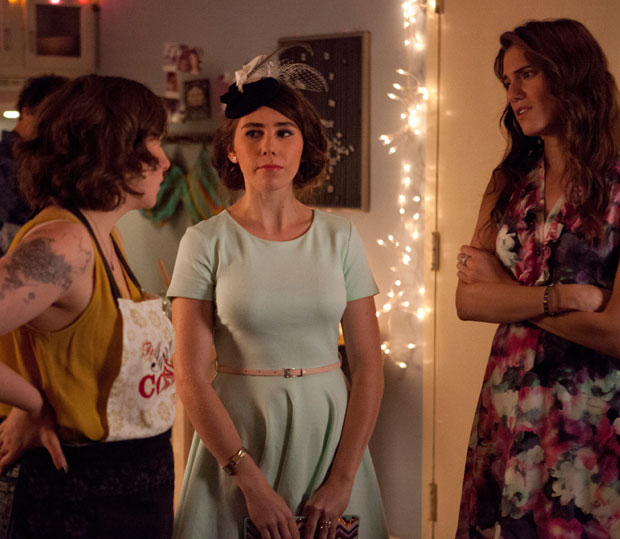 When we last left our heroes…
Aspiring world-changer Hannah Horvath (Lena Dunham) had just undergone two calamitous conclusions to longstanding relationships: one with her best friend and roommate Marnie (Allison Williams), who had moved out to explore new avenues personally, and one with her boyfriend Adam (Adam Driver), who yelled at her a bunch and then got hit by a truck. But he's okay. Still prone to scaring people with creepy masks, but okay.
Meanwhile, Marnie herself was struggling with an identity crises brought upon by a recent upheaval of her longstanding romance with ex-boyfriend Charlie. Jessa (Jemima Kirke) had married a venture capitalist and relative stranger with two first names. And Shoshanna (Zosia Mamet) had finally lost her virginity, to severity-aficionado Ray.
And here they all are: back for Season 2 of Girls, and apparently gearing up on no deficit of in-group fighting, uncomfortable scenarios, and bathtubs. Check out the trailer below (also featuring guest star Andrew Rannells) for a glimpse into another year in Greenpoint.
[Photo Credit: HBO]
More:
Holiday TV Marathon Guide: What to Watch When Hanging Out With Family Becomes Unbearable
The Best and Worst TV Episodes of 2012—Staff Picks

20 Hot (and Horrifying) Movie Sex Scenes