'Glee' Episode 'The End of Twerk' Ushers in the Actual End of Twerking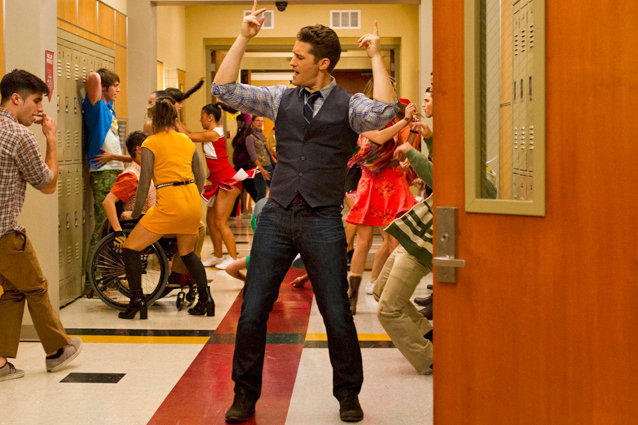 Adam Rose/FOX
If you jumped on the twerking bandwagon, there's no shame in that. We all did it. (Or attempted to do it, some of us just can't move our hips like that!) There were some disputes this summer about who started the twerking trend — many people say Miley Cyrus, though Aussie artist Iggy Azelea claimed she twerked before Cyrus.
However, we no longer care who started the craze, can we all just agree that it's over? Because of Cyrus's scandalous VMA performance, everyone was talking about the hip new dance move. From ladies in the clubs to talk show hosts, everyone twerked, or at least attempted to twerk.
Now, months after the infamous Miley Cyrus twerk-spectacular, Glee has tackled the harrowing topic that swept the nation this summer. In their episode "The End of Twerk," the glee club — Will Schuester included — learned how to twerk. We can't speak for everyone, but we could have lived without seeing Mr. Schue twerk — and been happy about it.
The worst part of "The End of Twerk," though, is that this particular trend was starting to die down — there hadn't been a twerk-related headline in weeks. But, just when we thought we wouldn't ever have to talk about the dance craze again, Glee just had to bring it back and make it relevant again. 
We can all agree we're sick of this trend, right? So let's make a pact to never talk about twerking again. That's it. We're done.