Ellen DeGeneres Is Bringing a Lesbian-Themed Comedy to NBC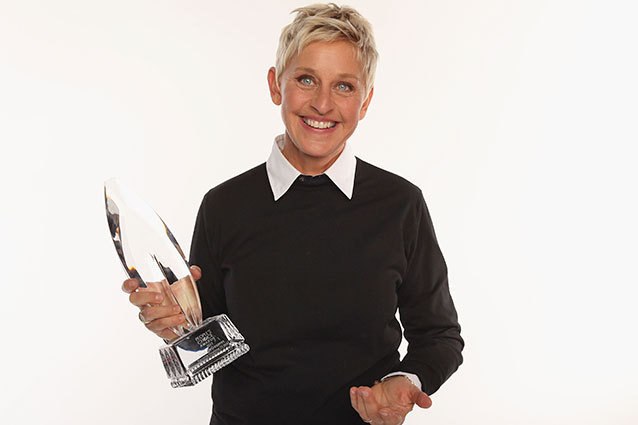 Christopher Polk/Getty
NBC is hoping to add another show with a gay lead to its lineup with the help of none other than the woman who came out on her own sitcom: Ellen DeGeneres. According to Deadline, DeGeneres is developing a multi-camera comedy for NBC with a lesbian character as its lead. 
As of yet, the project does not have a name, but it is set to be written and executive produced by Liz Feldman (2 Broke Girls), who is openly gay. The show will follow a lesbian who gets pregnant with her best male friend who happens to meet and marry the love of his life in the same time period. Talk about timing.
Considering the fact that Feldman has been penning jokes on 2 Broke Girls, it will be interesting to see if her style can evolve for this new project. If all goes well, this could be a turning point for lesbian characters in primetime shows. To network television's credit, there has been a recent surge in gay female characters during this fall season (Betrayal, Once Upon a Time, The Bridge, Two and a Half Men), but maybe this untitled project will lead to bigger and better things in terms of lead roles for lesbian characters. Orange Is the New Black can't be the best we've got.
NBC Entertainment chairman Bob Greenblatt does deserve credit for greenlighting The L Word back when he worked at Showtime, so the chances of making this new show move forward are looking good.