New 'South Park' Promo Makes Us Wonder What Will Change this Season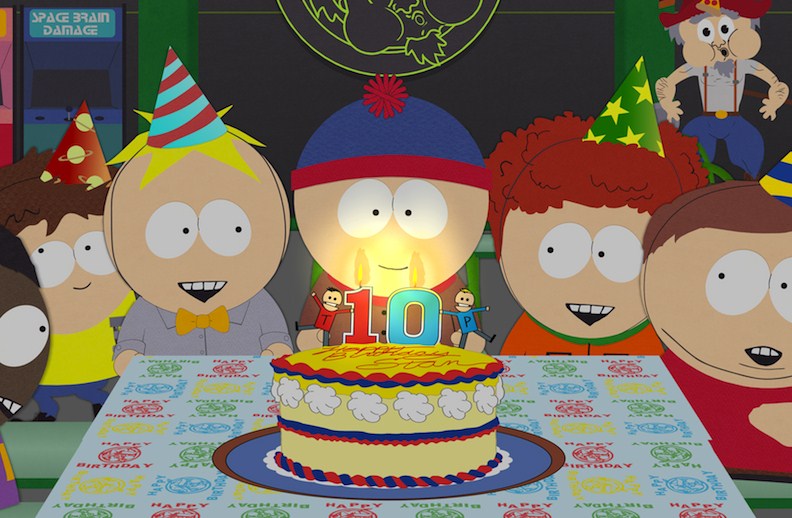 South Park's universe is not exactly a rigid one. Things happen—pretty outrageous, drastic and life-changing things—to the characters one week, and then are never brought up again. That's the beauty of being a cartoon, or a TV show in general: you can choose to keep everything the status quo for as long as you're on the air. And South Park will always be on the air. But it seems like they might be doing something differently this time around.
Before the mid-season hiatus, South Park's self-mocking episode "You're Getting Old" saw its main character Stan becoming jaded and cynical upon becoming ten years-old. In the reality of the cartoon, this was treated as a medical condition with which Stan was afflicted. Viewers would expect this all to resolve by the end of the episode, but it did not…and not only that, it's being used as a lead-in to the return of the fifteenth season.
The below promo for the second half of the season suggests that this story might pick up, and potentially be a consistent problem for Stan's character from here on out. Then again, this could just be Trey Parker and Matt Stone messing with our heads. That is hardly unprecedented.
In any event, South Park's will return to Comedy Central on Wednesday, October 5 at 10 p.m. ET/PT.
Source: Comedy Central