New Year's Resolutions for Rachel Berry, Ron Swanson, Michonne, and More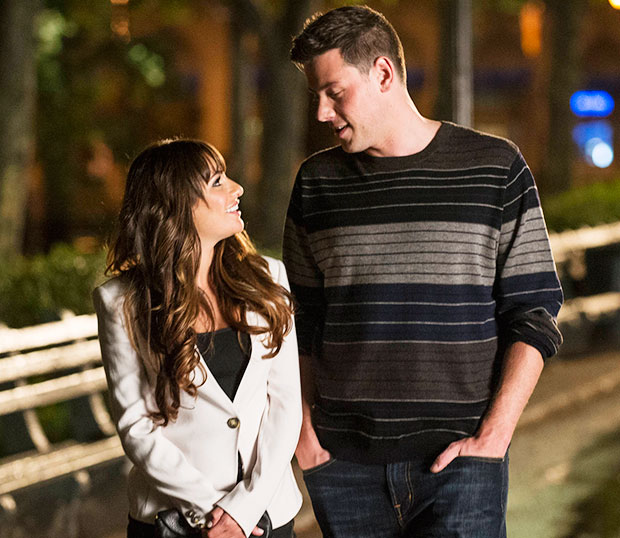 It's a brand new year! A fresh start. A clean slate. A chance to turn things around. So what do we need? Resolutions of course! From changing our diet, to embracing life's little moments, or mending strained relationships, resolutions are a wonderful way to make you feel amazing for the first two weeks of the year. And for our favorite pop culture characters, this new beginning is the perfect way to fix the messes they made in 2012. As the winter TV premieres draw closer, we at Hollywood.com have channeled the thoughts of our most beloved (and flawed) characters to share with you their resolutions for 2013. Read on for all the confetti-filled commitments from Leslie Knope, Jack Donaghy, Mariah Carey and many more!
Leanne Aguilera's Picks:
Rachel Berry (Glee): I resolve to stop acting like an overly sexual wannabe, fighting with my teachers, and flirting with Brody. I resolve to call Finn more and realize that I can achieve my big city dreams and have a wonderful relationship at the same time. I also resolve to bring back knee socks.
Oliver Queen (Arrow): I resolve to continue making my father proud and take down the criminals of Starling City. But more importantly, I resolve to continue making millions of women swoon with my chiseled abs, huge biceps, and sexy man-scruff.
Penny (The Big Bang Theory): I resolve to realize that Leonard is the greatest boyfriend I am ever going to have and to tell him I love him at least once a week. Okay maybe once every two weeks. Oh and I resolve to (eventually) stop working at The Cheesecake Factory.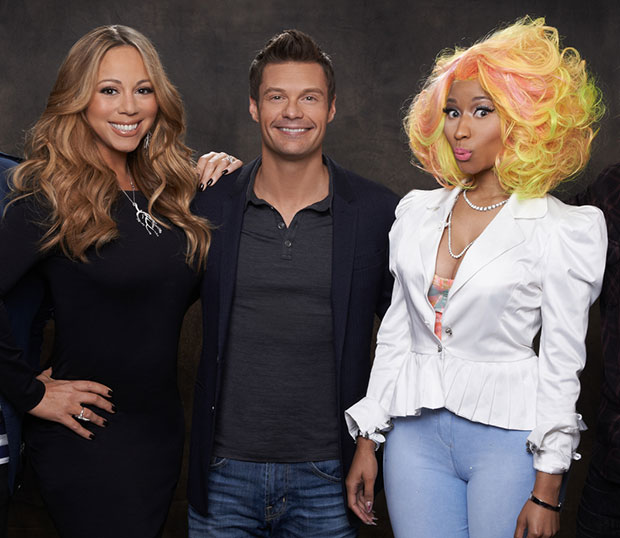 Kate Ward's Picks:
Mariah Carey (American Idol): "I will not encourage Nicki Minaj, I will not encourage Nicki Minaj, I will not encourage Nicki Minaj." Mariah Carey, please tell yourself this every day and promise us that you will not provoke your hot-headed fellow American Idol judge into another televised screaming fit in 2013. All we want for Christmas is for you to help American Idol continue to be the only singing reality series left about the contestants, not the judges.
Abbey Stone's Picks:
Walter White Jr. (Breaking Bad): In 2013, I resolved to eat three square meals a day. All foods cannot be breakfast foods.
Leslie Knope (Parks and Rec): I resolve to renew my library card. Just kidding! I will never step foot in a library.
Aly Semigran's Picks:
The Walking Dead Cast: The cast of Walking Dead should revolve to stop eating their showrunners.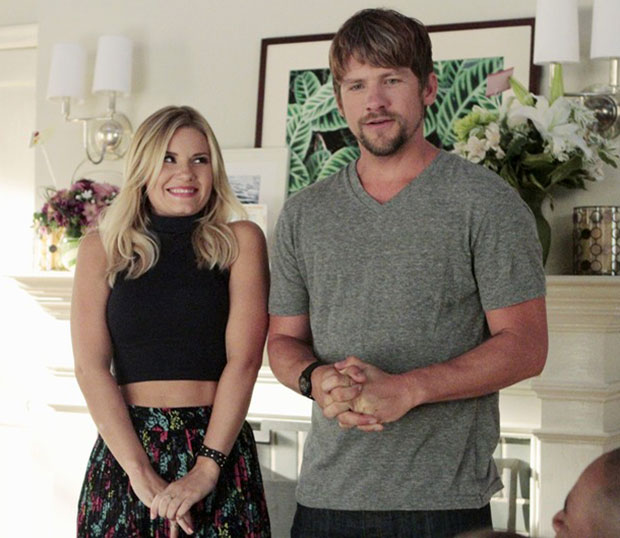 Michael Arbeiter's Picks:
Dave Rose (Happy Endings): I resolve to cut down my v-neck usage to only three v's per day.
Michonne (The Walking Dead): I resolve to work on my people skills.
Ted Mosby (HIMYM): I resolve to get to the end already.
Sydney Bucksbaum's Picks:
Zoey Hart (Hart of Dixie): I will be happy in my relationship with Wade, and not think about George Tucker, or how much I love George Tucker, or how much I want to marry George Tucker, or how perfect I am for George Tucker, or George Tucker's beautiful smile… wait, who's Wade again?
The CW: We will give our freshman series at least a full season before making the final judgment call so we won't make the "Emily Owens MD" mistake again… (I'm not still bitter, or anything…)
Christian Blauvelt's Picks:
Troy Barnes (Community): I resolve to spend less time in the Dreamatorium.
Abed Nadir (Community): I resolve to spend more time in the Dreamatorium.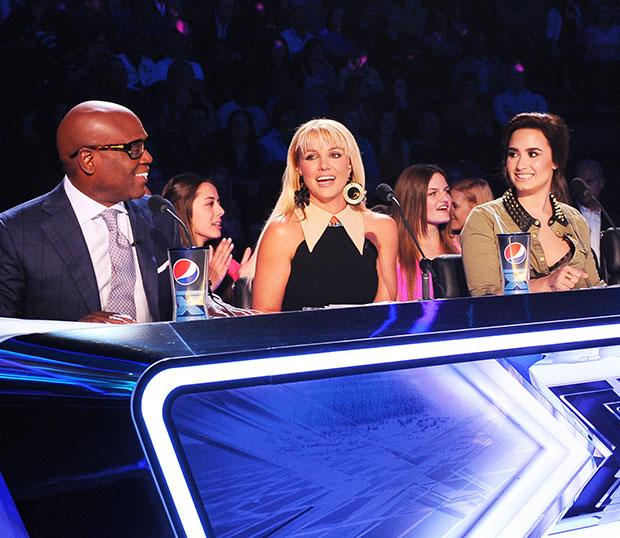 Shaunna Murphy's Picks:
Entire Miami Metro Dept (Dexter): We resolve to finally get good at our jobs and after seven seasons, catch a serial killer.
Britney Spears (The X Factor): I resolve to learn more adjectives that aren't "amazing" for next season of X Factor.
Carrie Matheson and Deborah Morgan (Homeland/Dexter): I will buy a "cuss jar" and put a quarter in it every time I say "f–k"
Lindsey DiMattina's Picks:
Regina Mills (Once Upon a Time): I swear not to use magic for evil ever again.
Dexter Morgan (Dexter): I will not murder anyone else that does not fit the code.
Alicia Lutes' Picks: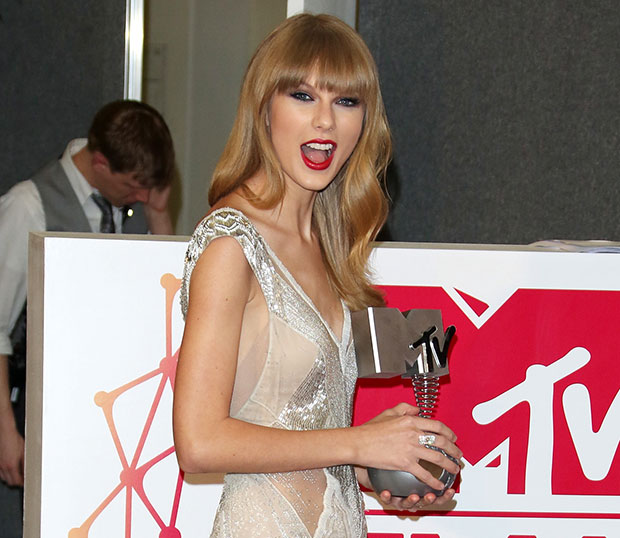 Ron Swanson (Parks and Rec): Ron Swanson does not make resolutions because he is a man run by rational thought, free of emotions (unless you're at a funeral, or the Grand Canyon). Ron Swanson will eat all of the breakfast meats he likes in 2013 because big, grandiose ideas and declarations are as useful to him as big government.
Miami Citizens (Dexter): Similarly to Shaunna's, everyone in the fictional Miami of Dexter should resolve to move, because—damn, that's a lot of serial killers in your town.
Lady Edith (Downton Abbey): I resolve to take up knitting to prepare for my inevitable life of spinsterdom.
Jack Donaghy (30 Rock): I resolve to stay handsome and continue tailoring my suits.
Taylor Swift: I resolve to be less surprised when I win every single award on the planet.
What resolutions would your favorite pop culture characters have? Shout 'em out in the comments below!
Follow Leanne on Twitter @LeanneAguilera
[Photo Credit: FOC (3), ABC, WENN]
MORE:
New Year, New Rules: Our 2013 Celebrity Behavior Contract
Nora Ephron, Neil Armstrong, and Whitney Houston: In Memoriam for 2012
TEBabies Vs. Old Men — A New Year's Pop Culture ShowdownXT

'American Idol' Winner Hospitalized After Head-On Car Crash

20 Hottest Bikini Bodies of 2012: Katy Perry, Miley and More!