Nielsen Joining the 21st Century, Realized Traditional TV Viewing Has Changed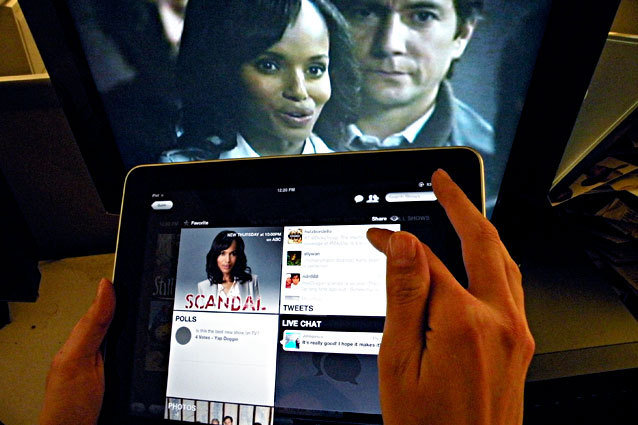 Television has changed with the times, and has started to reflect the modern, new American family unit with shows like Modern Family and The New Normal. But the Nielsen Family remains stuck in the television stone age. The Nielsen Company, which tracks television ratings, is now adapting to the times and planning to find the numbers for broadband, as well as X-Box and iPads. 
RELATED: 'NCIS' Has More Viewers Than Any Other Show Combined 
According to The Hollywood Reporter, the What Nielsen Measures Committee (which is comprised of representatives from major national and local TV networks, as well as advertisers) decided in New York City this week that by September of this year, "Nielsen expects to have in place new hardware and software tools in the nearly 23,000 TV homes it samples. Those measurement systems will capture viewership not just from the 75 percent of homes that rely on cable, satellite and over-the-air broadcasts, but also viewing via devices that deliver video from streaming services such as Netflix and Amazon, from so-called over-the-top services and from TV enabled game systems like the X-Box and PlayStation." (Hollywood.com reached out to Nielsen regarding the story, but they could not immediately respond for comment). 
RELATED: Univision Wins Tuesday Night Ratings By Refusing to Show State of the Union
Granted, this won't be an overnight solution (the plan is supposed to be rolled out into two separate phases of tracking), nor will it actually find out approximately how many people are watching shows like House of Cards or Arrested Development on Netflix, rather, how much time they spend on that kind of viewing. As THR explains, "Netflix would have to agree to encode its program signals so that Nielsen software can identify them and trace their source," which network television will do for this new method of calculating television viewers. Nielsen is also reportedly customizing a way to track "out-of-town" viewers and television watching in places like bars and restaurants. 
RELATED: 'Community' Ratings Mark Record Drop (So, Everything's Back to Normal?)
While it's certainly a step up from the current outdated methods (though, for it to be completely effective, there needs to be more comprehensive, collaborative numbers from Netflix and Hulu viewers) in an ever-changing landscape, will at-home viewership numbers really matter? House of Cards has become a smash without having something like Nielsen ratings to prove it, rather, the conversations online have had a bigger impact. Even so, network television shouldn't completely worry that traditional ratings are useless and Netflix numbers tell us everything (after all, for every House of Cards, there's a Lilyhammer) but the acknowledgment that the way we consume television has altered drastically has to be enforced. 
[Photo credit: Frazier Moore/AP Photo]
---
From Our Partners:


25 Forgotten Celebrity Crushes of the '90s (Vh1)


30 Stars Who Have Gone Topless (Celebuzz)