Not Dead Yet: HBO Renews 'The Life and Times of Tim'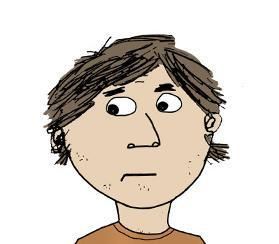 Although HBO recently put the kibosh on their underrated animated comedy The Life and Times of Tim, canceling the series at the end of its second season, we heard last night via Deadline that rumors of Tim's death have, in fact, been greatly exaggerated.  Following in the footsteps of Fox's Family Guy, another animated comedy series that prematurely got the boot after its second season, HBO has reportedly shifted gears and ordered a 10-episode third season from writer-director Steve Dildarian and production company MRC, a mere two months after they unceremoniously cancelled the program.
Dildarian's first two seasons of The Life and Times of Tim, about a maladroit 20-something New Yorker who finds himself in increasingly awkward situations at work and at home, were well received by critics and fans, but scored low ratings during their run.
Tim began in 2007 as a pilot produced by Warner Bros. for Fox, but was taken to Comedy Central when Fox passed on the pilot.  When the deal couldn't be finalized, the series made its way to MRC and was set up with a 10 episode order for HBO with Dildarian at the helm.
After HBO cancelled Tim last June, Dildarian and MRC took the project to Comedy Central, Adult Swim, and TBS, apparently without success.  Luckily, it seems the series is now safely back at HBO for at least another season, and hopefully a few more after.  Many a cancelled TV show has achieved success – or at least cult status – after being cancelled (Family Guy, Arrested Development, Party Down), so congratulations on the renewal Tim, and good luck!
Source: Deadline