Now that 'Nikita' is Over, Let's Look at What's Next For the Stars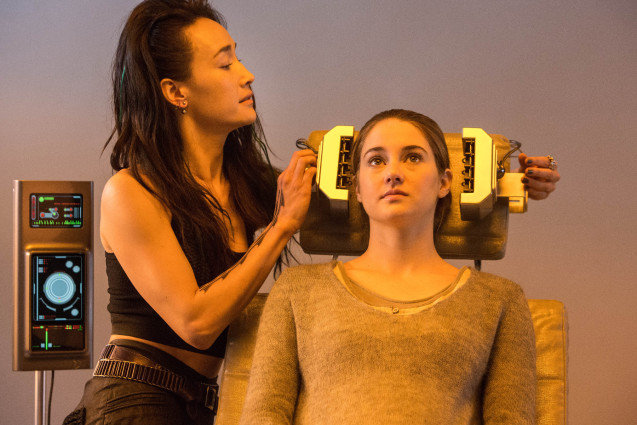 Summit Entertainment
The CW's spy show Nikita closed up shop on its final season recently and although we miss it, we can at least take comfort in the fact that the stars aren't going too far. Many of the main cast members have moved on to other projects that will soon be able to fill the void left by Nikita. (However, while we wait for all these TV shows and movies to premiere, you can always re-watch Nikita, it's only four seasons — that's barely a weekend's worth of binge-watching.)
Maggie Q (Nikita)
The star of Nikita will be moving to the big screen in the upcoming film, Divergent. Q will play Tori, a member of the Dauntless faction. She'll play a bigger part in the sequels to Divergent, which are due to come out in 2015 and 2016.
Shane West (Michael)
Our favorite '90s heartthrob-turned-spy will star alongside Rachel Leigh Cook, Bill Pullman, and Cam Gigandet in Red Sky. The film follows a disgraced Top Gun fighter pilot who must lead a rogue squad to recover a weapon of mass destruction.
Lyndsy Fonseca (Alex)
You can always catch Fonseca as Ted's daughter on How I Met Your Mother (even though she filmed that stock footage about 10 years ago.) She's currently filming for Moments of Clarity due to debut in December. She'll star alongside fellow Nikita alum Xander Berkeley (who played Percy).
Lyndie Greenwood (Sonya)
Greenwood's character was noticeably absent from the finale episode of Nikita, probably because she was working on her new show: Fox's Sleepy Hollow. Greenwood plays Jenny Mills, the sister of deputy Abbie Mills (Nicole Beharie.) 
Noah Bean (Ryan)
After his violent departure from Nikita, we'd love to see Bean land somewhere safer on TV. However, our wish isn't going to come true: Bean has landed a part on Gang Related, which will premiere this summer on Fox.
Dillon Casey (Sean)
Okay, okay, Casey may not have been in the final season of Nikita (we're still not over his character's death in season three,) but he's technically one of the show's stars. He moved to The CW's Internet channel, The CW Seed, and starred in Backpackers. He's also set to star in the Canadian series Remedy this year.