Olympics 2012: The Closing Ceremony In Pictures!

What a long, strange, heartfelt, amazing, weird Olympics it's been, huh? We laughed, we cried, we cringed. We found new heroes and remembered old ones. We watched the best athletes in the world compete. Some won, others lost, but we were all in awe, regardless if their work was a perfect ten. Once every four years the world gets together to remember that we're not all so bad, and that some things do bring us together and remind us that we're all just people. The human story. It's pretty magical when you think about it.
So naturally, you have to throw a party after people run, jump, glide, swim, jump, and push themselves through two weeks of hard work, right? And that's exactly what happened here: a party.
And it was a really weird party, you guys. If the opening ceremony was (as I like to call it) 'spectacle porn,' they definitely blew their load there and forgot about how to wrap this all up with the same sort of outrageous pomp and circumstance. Instead, what happened at the closing ceremony of the Olympics was a lot of seemingly random odes to British things. And not all of it fit. Not convinced of the strangely weird and Britishness of it all? We broke it down for you below, pictorially. Because we care. And because there was a lot of George Michael we didn't want you to miss. Onward!
Annie Lennox welcomed everyone to the 76th Annual Hunger Games by mistake




The Olympics were actually the official sponsor of nude glitter body suits as a 2013 trend.



There was an homage to tears!

And some people used technology!


These guys were gold medalists in "Into It"




COOL MUSTACHE ALERT

Some weird dudes came to sing about the girls on the other side of town

And there were a bunch of fetuses on parade!

The Ethopians brought the party…

…Until the Brazilians showed up










…Oh, and also this happened

I found my must-have fashion accessory! It's BRILLIANT!

Some lazybones were bored


The Americans looked like members of an Amish country club

A Kate Bush song made us feel primal

Nathan Adrian Alert!

HEY YOU GUYS! Did you know that The Beatles were British?


…and used another one of their creepy signature children's choirs to demonstrate that point?

George Michael got all George Michael-y (and we don't mean Bluth!)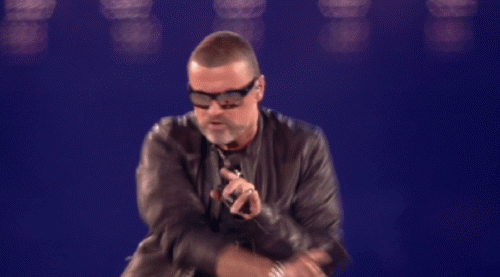 The Kaiser Chiefs sang The Who on motorcycles because the closing ceremonies were actually decided based on grab bags with nouns placed in them.

And The Spice Girls performed!!!!!!
(And everybody laughed when they remembered that Victoria Beckham was a Spice Girl.)










Models? Because….shiny things?







Russell Brand showed us what an acid trip looks like…



Then Fatboy Slim showed up and turned Russell's bus into a translucent Octopus because: Drugs. Again.



There was even an homage to mediocrity; how sweet!

And somebody loved someone!

The Gallagher Unibrow Returneth!

Peekaboo! I see you!

WARNING: Downton Abbey Spoilers!

Eric Idle was confused.





Then the ceremonies turned into a giant Mad Lib because that is literally the only logical explanation for the randomness of it all!

Freddie Mercury was there sorta but not really!

Then Hogwarts introduced their newest headmaster and their modern new robes.

"Philip, I just can't make it. It makes me sad to look at all these countries we used to own. Plus the corgis need a bath. Send the ginger and the one with the good hair in my place. I'm sure they'll understand." – Queen Elizabeth II


Oh YEAH? Well Take THAT! (No really; the band Take That was there.)


There was some phoenix imagery, because the Olympics are born out of the ashes? Maybe it's the ashes of money though. Or hard work and sportsmanship or whatever.




And when the torch went out, The Who closed the show



These girls will still be partying when 2016 rolls around

Oh yeah, and those f**kin' wellies were back, too.

And then this guy had to travel to the future to compete in the first-ever human-martian dual Olympics in 3042.

THE END!
[Photo Credit: Alicia Lutes via the NBCOlympics Live Stream]
[GIF Credit: Cadfael]
Follow Alicia on Twitter @alicialutes
More:
Olympic Superlatives: The Best and Worst from London
Olympics Round-Up: The Final Days, a First, and the Spice Girls