Olympics Round-Up: Hey LADIES!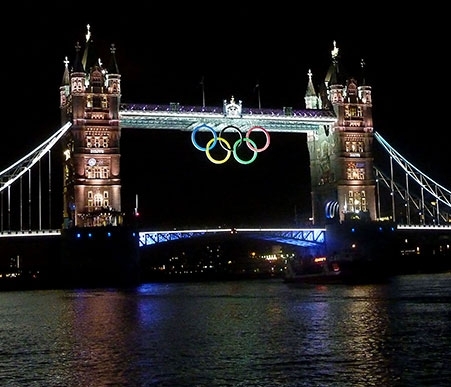 It was a veritable ladies night on day twelve of the Olympics! Sisters are doin' it for themselves, etc. We saw a lot of great things happen to the women of the Olympic world, and what we saw, we really liked. Because, hey! Ladies are athletes, too. Really, really good ones that are breaking records, making history, and setting firsts left, right, and sideways. Sure, the dudes did some things, too (we see you Hulkin' out, Robert Harding), but so many good things happened for the gals that we figured they deserved their own post, eh? Let's check out our golden girls!
It's a Volley…BALL!: Americans Misty May-Treanor and Kerri Walsh Jennings made it official by nabbing their third in-as-many-Olympics gold medal on the sand during beach volleyball tonight, beating out fellow American ladies April Ross and Jennifer Kessy two sets to none. Yay!
Ladies Making History, NBD: Runner Sarah Attar made history alongside teammate (and judo competitor) Wojdan Ali Seraj Abdulrahim Shaherkani as the first two women to compete for Saudi Arabia. This was the first year that every country had women competing in the games. HEY LADIES! Owning 2012 like it's their business, natch. The countries of Brunei and Qatar also sent women competitors for the first time. Ba-da-ba-ba-ba, we're lovin' it.
Don't Box Us Out: Women's boxing (which was also an Olympic first this go-around; is there ANYTHING us gals can't do?) passed out some medals today. Two bronze medals to be exact! One went to Marlen Esparza of Team America ("f**k yeah!"), and India's Chungeijang Mery Kom Hmangte. Brit Nicola Adams and China's Ren Cancan will battle it out for gold next.
No Lolo: Media outlets all over the United States were devastated to learn that our country's most prettiest princess of the Olympic games came in fourth during her race. That's right, Lolo Jones' hotness factor couldn't propel her over the finish line in time for a medal, but totally fabulous Americans Allyson Felix and Carmelita Jeter each won a gold and bronze medal, respectively, in the women's 200m final. We're proud of all our American ladies for running as fast as they can/did, so we're going to celebrate with a pan of chocolate brownies with a side of guilt and shame. Yay America!
Medal Count: Thanks to all our ultra-fabulous lady Olympians, the United States was able to push past China in the medal standings, with a total of 81 medals compared to China's 77. Unfortunately for us, McKayla Maroney is unimpressed with our standings. Better luck next time, USA: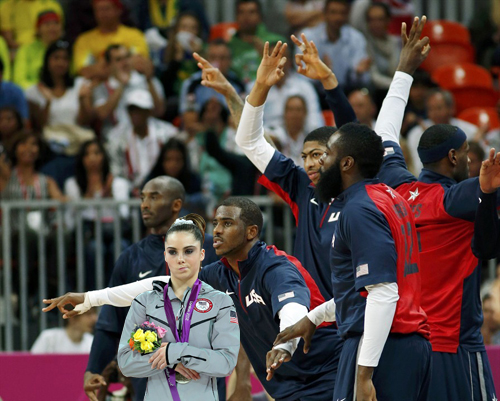 [Meme Credit: mckayla is not impressed. Tumblr]
[Photo Credit: WENN.com]
Follow Alicia on Twitter @alicialutes
More:
Olympics Round-Up: Magical Wheels and Gymnastic Glory
Olympics Round-Up: Marijuana, a Walk-Off, and GOOOOAL!
Olympics Round-Up: Usain Boltin', Blade Runnin', and Andy Murray