Olympics Round-Up: Lochte Beats Phelps, Archers Take Aim at Silver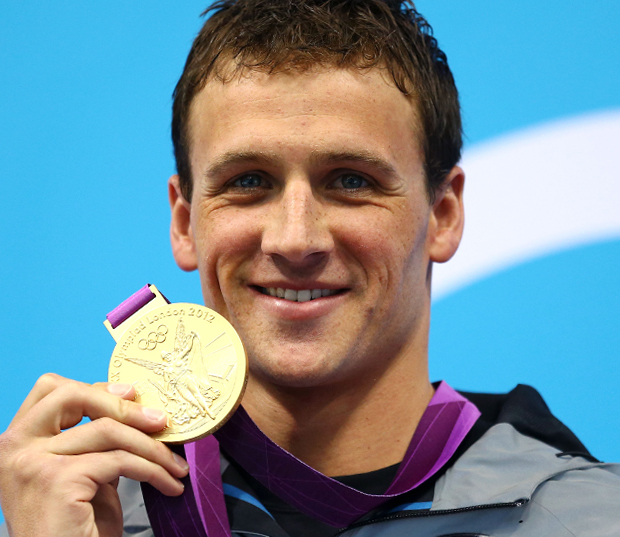 Day 1 of the London 2012 Olympics has come and gone faster than a Queen jumping out of a plane, and at least one major story has already emerged: that of the rivalry between swimmers Ryan Lochte and Michael Phelps, who competed against each other this morning in the men's 400-meter individual medley.
Phourth place: In his first swimming event, U.S. fan favorite Phelps not only lost to rival competitor Lochte, but did not place at all. While Lochte walked (well, technically, swam) away with his first gold medal of the 2012 Olympics, Phelps came in fourth — finishing behind both the Brazilian silver medal winner and the Japanese swimmer who took bronze. "It was just a crappy race," Phelps later said. Let's hope his other six scheduled events are slightly less excremental.
Arch enemies: The States' first medal this season came from the archery team, which scored silver medals thanks to Brady Ellison, Jake Kaminski and Jacob Wukle waxing Hawkeye. The good news? The U.S. team managed to eke out South Korea, which broke a handful of world and individual records during prelims. The sucky news? America lost the gold to Italy by one point. Shoulda called the girl from Brave.
Follow Hollywood.com on Twitter @Hollywood_com
[Photo Credit: Getty Images]
MORE:
A History of Ugly Outfits from the Olympics Opening Ceremonies
Olympics Opening Ceremonies: We're Live Blogging It!
Everything We Know About the Olympics Opening Ceremonies (And Some Things We Don't)