Olympics Round-Up: Revenge Is Sweet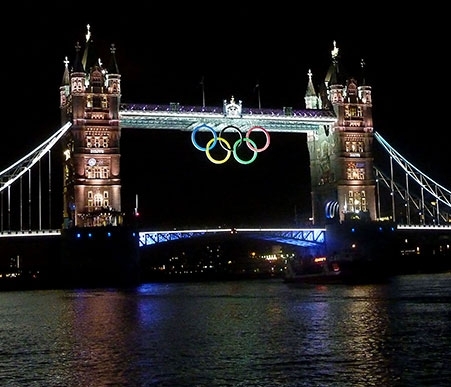 It was a full 24-hours of victory and sweet, sweet revenge for the Olympic storyline today, this thirteenth day of the games. We had some winners, and some losers–which, I know, is very surprising! Who would've thought: people winning medals at the Olympics! Crazy, huh? We had mostly good news today, so let's get right to it.
GOOOOOOAL!: Holy s**t you guys! You guys, did you see that game?! If you have to even ASK me what game I'm talking about, get out of this post! Why I'm talking about the US women's football (or soccer; whatever you please) team, of course. The ladies battled it out against Team Japan and got the sweetest of revenge for their loss in the 2011 World Cup final. Our Great American ladies beat Japan 2-1 to win their third consecutive Olympic gold medal and fourth overall. If there was ever a time for a USA!/fist-pump combination, now is that time. So let's do it! USA! USA! USA! USA!
Modesty Bolt: When speaking with reporters, very impressive Olympian Usain Bolt was well-aware of his impressive stature after winning a second consecutive Olympic 200 meters title. For those keeping score, Bolt became the first fella to ever win both the 100 and 200 meter races in consecutive Olympics today. "It's what I came here to do. I'm now a legend," Bolt said. "I'm also the greatest athlete to live. I am in the same category as Michael Johnson." You don't say, there, Usain, eh?!
Don't Box Me In: History is being made, you guys! Great Britain's Nicola Adams became the first lady to win Olympic gold in the boxing ring. Not to be outdone, of course Team USA's Claressa Shields followed with the middleweight title, and will no doubt be the talk of her high school when she strolls in there with a gold medal for her senior year. Seriously, a senior in high school? Should I Old Yeller my inadequate self now or later?
Tut Tut! Dressage, Milady!: Great Britain got two medals in the individual dressage event (which is not actually about fashion but about horses!) as Charlotte Dujardin (unfortunately she has no relation to that steamy French gingersnap Jean Dujardin) won gold and Laura Bechtolsheimer nabbed herself a bronze. Hear hear! Jolly good! Sounds like this was really in their wheelhouse. Because, I mean really; are we surprised that the Brits are really good with the horse shenanigans? I mean if they didn't win, we'd all look at them a bit sideways like "Really? You lost that one? But you're British!"
Water Goldo: Hoorays go out to all of the ladies on the US Women's water polo team. Ever since the gals got themselves an Olympic team in the sport 12 years ago, they've won a medal. Except for gold! Well, tonight was their night for victory! Congrats to them.
Ouch!: American Manteo Mitchell should get a gold medal just for being an incredibly badass and super-tough cookie. And if he hadn't been that way, well, our boys on the 4×400 relay team would not still be competing for gold. Mitchell put his team before himself when he felt an unsettling pop in his leg while running. After limping off to the side once he finished his part, doctors confirmed the worst-case scenario: he'd run the last 200 meters with a broken left fibula. Yikes! Someone get this kid an ice pack and an honorary medal. Does he drink? Someone get him something to drink, too, if he's into that sort of thing. He's earned it!
[Photo Credit: WENN.com]
Follow Alicia on Twitter @alicialutes
More:
Olympics Round-Up: Hey LADIES!
Olympics Round-Up: Magical Wheels and Gymnastic Glory