OMG Chuck Bass! We Can't Get Enough Of Your Fashion — GALLERY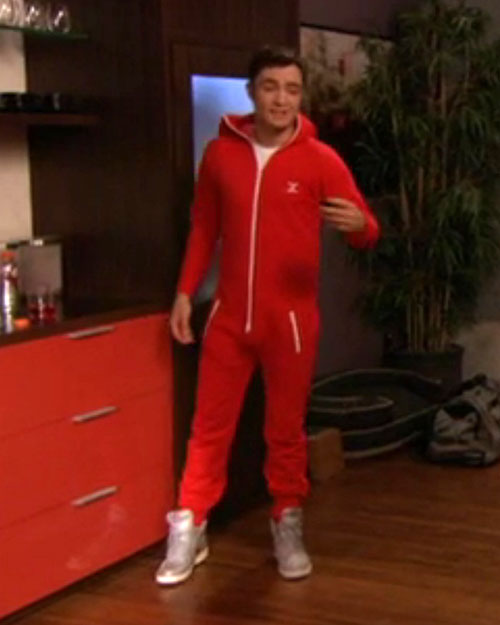 Gossip Girl's Charles Bartholomew "Chuck" Bass is many things: a playboy-turned-romantic, hotel owner, business head, master-schemer. But perhaps the most important moniker he owns is Upper East Side fashionista.
Over the last six seasons of Gossip Girl, we've seen Chuck wear some pretty out-there fashions, taken some daring risks when it comes to colors and prints, and watched him make even the most casual of days a walk down the runway. When it comes to Gossip Girl fashion, he is second only to Queen B, Blair Waldorf (Leighton Meester). Makes sense, as they are the perfect couple – fashionably and romantically.
Maybe if Chuck was portrayed by an American, he would lose some of his crazy and eccentric swag, but thank god he's not: Brit Ed Westwick has put quite the European spin on the billionaire's wardrobe.
When we say goodbye to Gossip Girl once and for all on Dec. 17 when the two-hour series finale airs, we will get our last glimpse of Chuck's weirdly awesome style. Before that happens, take a trip down memory lane and check out all the crazy fashions of Chuck Bass!
Follow Sydney on Twitter @SydneyBucksbaum
[Photo Credit: The CW]
More:
'Gossip Girl': OMG! Chuck And Blair Get [SPOILER], But Who's Getting Arrested? — PIC
'Gossip Girl': Who ELSE Is Getting Married?!? — PIC
OMG! Identity of 'Gossip Girl' Will Be Revealed!

Country Music Association Awards 2012: See the Best-Dressed Stars of the Night (PHOTOS)
(Celebuzz)