OMG! Identity of 'Gossip Girl' Will Be Revealed!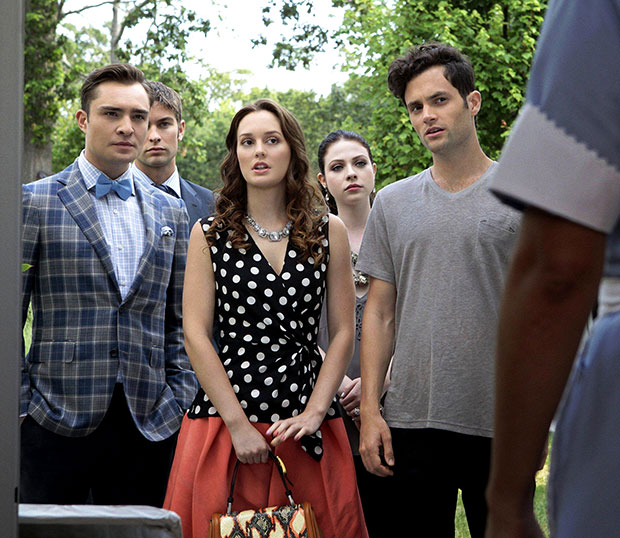 One of the best-kept secrets in teenage television (and book) history, the identity of Gossip Girl will finally be revealed in the sixth and final season of the CW drama. Executive producers Stephanie Savage and Sara Goodman reveal in a video released Friday that they know the identity of the mysterious, troublemaking, dirty-laundry-airing blogger, and soon fans will too. While Gossip Girl's site was controlled by Georgina (Michelle Trachtenberg) and then held hostage by Serena (Blake Lively) for some time last season, the real Gossip Girl reclaimed control and is back in a big way come Monday night.
I, for one, can't wait to find out just who has enough time on their hands to find out every single secret our favorite Upper East Siders have been hiding. And neither can the cast of GG: Watch them try to wildly guess who the titular mystery person is in the clip. You'll never guess who their most popular choice is…
Watch the video below, and hit the comments with your theories on who Gossip Girl is!
The final season of Gossip Girl premieres Monday on The CW.
Follow Sydney on Twitter @SydneyBucksbaum
[Photo Credit: CW]
More:
OMSG, It's A New 'Gossip Girl' Preview! — VIDEO
TV Tidbits: 'Gossip Girl' Heats Up
TV Tidbits: 'Once Upon A Time' Hooks a New Regular, Julia Roberts Tames a Shrew