OMG: Tina Fey, Amy Poehler to Host 70th Golden Globe Awards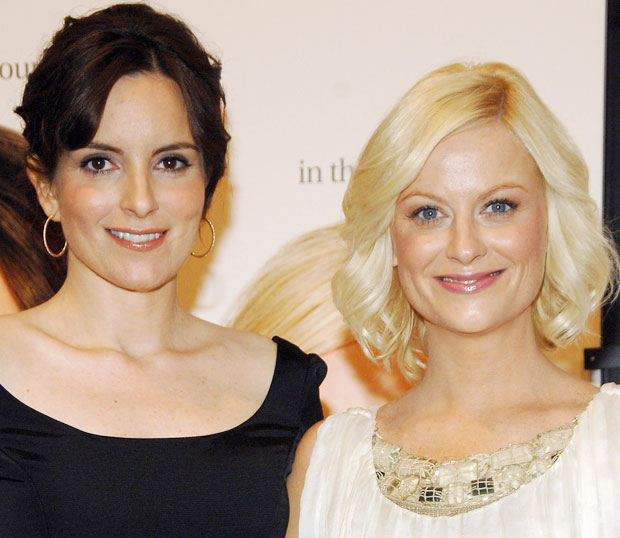 Alright, everybody sit down. We've got some really, really exciting news. Big news. Epic news.
Today it was announced that the smartest decision ever made in Hollywood occurred: the Golden Globes announced that their 70th broadcast would be hosted by none other than Tina Fey and Amy Poehler in what will (hopefully) go down as the most hilarious awards show broadcast in history (watch your back, perma-host Neil Patrick Harris)! Reps for both comedians confirmed the news to Hollywood.com.
Long-time superfriends Fey and Poehler both honed their comedic chops together at Second City in Chicago before tearing things up at Saturday Night Live. The ladies are the second-ever hosting team for the awards show–which went hostless the years before Ricky Gervais did the job the last three years.
"Having both Tina Fey and Amy Poehler on board to host this year's festivities is a major coup," explained Paul Telegdy, NBC's President of Alternative and Late Night Programming. "Tina and Amy have a proven chemistry and comedic timing from their many years together on SNL to their successful co-starring roles in Baby Mama."
In the iconic words of Fey while hosting SNL's Weekend Update with Poehler: "Bitches get stuff done!" Stay tuned for a totally bitchin' awards show, America. The awards will air live on NBC on January 13, 2013 at 8p EST/5p PST.
Do you think the Fey/Poehler dual hosting was a good idea? Sound off in the comments!
[Photo Credit: WENN]
Follow Alicia on Twitter @alicialutes
More:
Amy Poehler, Tina Fey, and Lindsay Lohan Rap on the 'Mean Girls' Set — VIDEO
Late Night Last Night: Tina Fey Fears for Tracy Morgan
Amy Poehler: 'Smoking Makes You Look Cool' — VIDEO
From Our Partners:

NY Comic-Con: 34 Crazy Costumes
(Moviefone)

(Moviefone)