OMSG, It's A New 'Gossip Girl' Preview! — VIDEO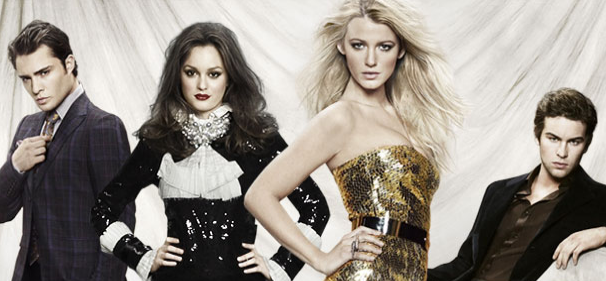 We've got one more season with the Upper East Side elites that collectively inhabit the CW show Gossip Girl, and they are not going gently into that good night, my friends. The new preview for the show features the guilty pleasure aspects of the show fans know, love, and obsess over. Just look at this one-minute promo and you'll see it all: Lonely Boy gets slapped! Serena has drama in her love life! A wedding? And, of course, Chuck and Blair f**king like the Mayans were right and the end is nigh! It's all there, and then some.
Don't believe us? Check out the preview below, and get ready for OMSG: One More Season of Gossip, girl. OMFG!
The final season of the series begins October 8 at 9/8c on The CW. Naturally.
Do you still watch Gossip Girl? Looking forward to the final season? Let us know, XOXO.
[Photo Credit: The CW]
Follow Alicia on Twitter @alicialutes
More:
Oh SNAP! Did Blake Lively and Ryan Reynolds Get Married?
Blake Lively's ex-boyfriend Penn Badgley sends best wishes to newlyweds
'Glee' Season Four: 10 Things You Need to Know About The Premiere