On Location Vacations: Where Is 'Orange Is the New Black' Filming This Week?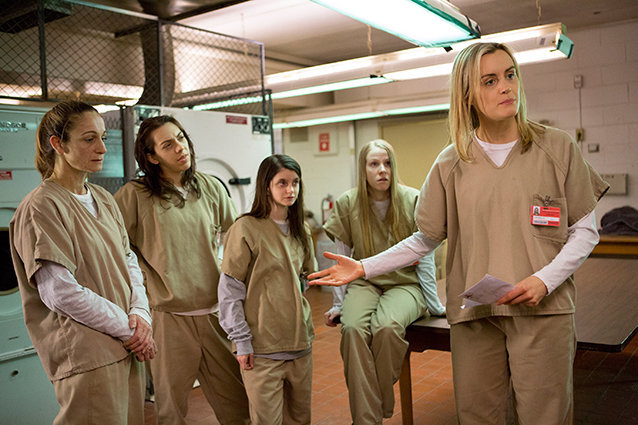 Netflix
Summer is the best time of year to do some set stalking. Here's a look at where you can find three high-profile movie and TV sets right now.
If you spent most of the weekend binge-watching Orange Is the New Black like I did, you probably heard a lot about the Litchfield, N.Y. prison Piper and her pals call home. But in reality, there is no prison in Litchfield. The women's prison you see on screen is actually a mishmash of several locations including a soundstage at Kaufman Astoria studios, the Suffolk County Jail, and the Rockland Children's Psych Center in Orangeburg, NY, where they are filming this week.
The announcement that Jurassic World is filming at the abandoned Six Flags in New Orleans, where "Dawn of the Planet of the Apes" was also filmed last year, has caused a lot of buzz on social media. If you're in New Orleans this summer you can be a part of the action! Producers are looking for hundreds of locals to be extras in the movie. If you're interested, you can email a photo of yourself and your contact information to ebbtidelouisiana@gmail.com.
The Walking Dead is also making the most of an abandoned building today. The show is filming at the Old Newnan Hospital, on Hospital Rd in Newnan, GA, through the end of the week. "The Walking Dead" is known to keep the details of what they are filming under wraps but it was leaked that the hospital scenes will involve an "old model sonogram," leading fans to speculate that Maggie is finally expecting!
Want to learn more about where our favorite stars are filming? Check out my Daily Filming Locations at OnLocationVacations.com.