Onward and Upward, 'X Factor!' Five Industry Experts Who Should Replace L.A. Reid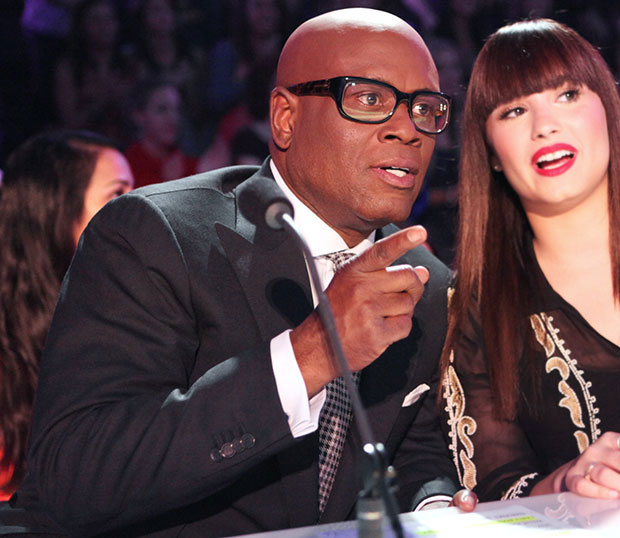 Another day, another singing show shakeup. We apparently can't get through a single month without word of some X Factor/The Voice/American Idol judge going on a rant, quitting, or talking about maybe possibly quitting. This month's requisite tale comes from The X Factor, where two-year vet and judge L.A. Reid has decided to hang up his quips and go back to his day job (running Epic Records).
Naturally, this story begets another well-worn procedure: contemplating, guessing, and proposing possible replacements for Reid. But The X Factor isn't losing its famous face, or even its most outspoken judge. The loss of a bona fide industry expert – and one who's working with current artists like Fiona Apple, Karmin, and Future (and not just UK X Factor flukes like One Direction and Leona Lewis like Cowell's Syco Music) – is a big one. X Factor would be wise to seek a bit of an upgrade when finding Reid's replacement: someone who's got their hands in the music industry as it lives and breathes today, someone who's cool enough to not feel out of place, knowledgeable enough to balance out Britney Spears' dazed "amazings," and someone who is interesting in their own right.
That list kind of narrows the field, but we've got a few ideas.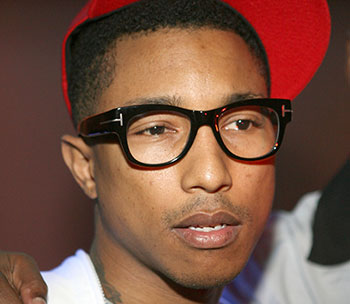 Pharrell Williams
Williams is not only one half of one the most well-known producing teams in music – The Neptunes – he's also pretty easy on the eyes. Unlike Reid, he's well-versed in performing for large crowds, thanks to his work with N.E.R.D., and he's also behind the scenes on new and upcoming albums like Usher's Looking 4 Myself, Frank Ocean's Channel Orange, and Miley Cyrus' upcoming album. He'd be a hard get, but he might actually be good for these contestants.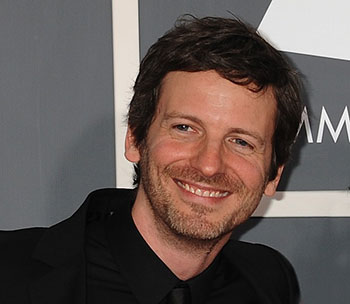 Dr. Luke
Lukasz Gottwald may not be an industry "artist" so much as a music industry hit-factory, but he could also bring some much needed credit to the panel. The songwriter and producer is responsible for some of the biggest hits by Ke$ha and Katy Perry, including "Part of Me," "Tik Tok," and "We R Who We R" to name a tiny sample of his work. He's young enough that his presence wouldn't feel too much like Grandpa Music Industry coming into school the kids, and he clearly knows what sells, so he might even be able to help The X Factor find a commercially successful artist.
Dr. Dre
Dre's simply got the time. He just finished producing records for rising star Kendrick Lamar and headlining the Coachella music festival. He may be living the quiet life (or as quiet as it can be in this industry), but that might be why he could actually work. There's a slight snag in that his expertise lies in the hip hop genre, but then again, this show is also a form of entertainment, and I find it hard to believe anyone wouldn't be entertained by seeing Dre go head-to-head with two pop stars and a British V-neck enthusiast.
Jay-Z (Yes, it's a pipe dream. I know. Let me have this moment, please.)
This would never happen. Ever. And if it did, I think most of us would worry about Jay-Z's health (mental and physical). But if he ever decided to stop sitting courtside with Queen Beyonce at Brooklyn Nets games, stop being friends with the President, and cease being the King of the Music industry, wouldn't it be just about the best way to take the X Factor to new heights? It would. Of course, Cowell would probably take issue with not being the most famous male on the panel, but he can worry about that when his series starts pulling in higher ratings.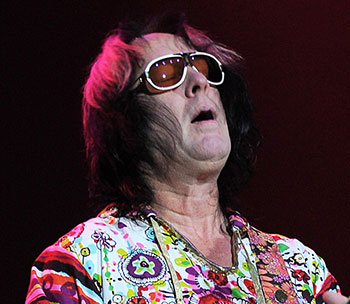 Todd Rundgren
If all else fails, do a complete 180 and go with the eccentric old producer and artist. He's had enough success to know what he's talking about – even if his mark on the current industry is practically nonexistent. He's strange enough that it won't feel like a stodgy old music exec wielding his ostentatious sense of greater knowledge and if that's not enough, he's actually like a second father to Liv Tyler (he signed her birth certificate and acted as her father before she found out Steven Tyler was her actual dad), so it would almost be like keeping up with Idol. Okay, it would be like me trying to keep up with Michael Phelps in a pool, but it would be entertaining.
Follow Kelsea on Twitter @KelseaStahler
[Photo Credit: Brian Dowling/FOX; WENN (2); INF (2); Amy Harris/Rex USA]
More:
'X Factor' Stars Emblem3 on Elimination: 'Simon Said This Was Just the Start'
'X Factor' Recap: A Faded Emblem
Quittin' Time: L.A. Reid Is Out at 'The X Factor'

Bar Refaeli Strips Down for New Underwear Campaign (PHOTOS, VIDEOS)

Kim Kardashians Best Bikini Moments (PHOTOS)