Ooh Wee! Kenan Thompson Eyes Primetime NBC Comedy with Lorne Michaels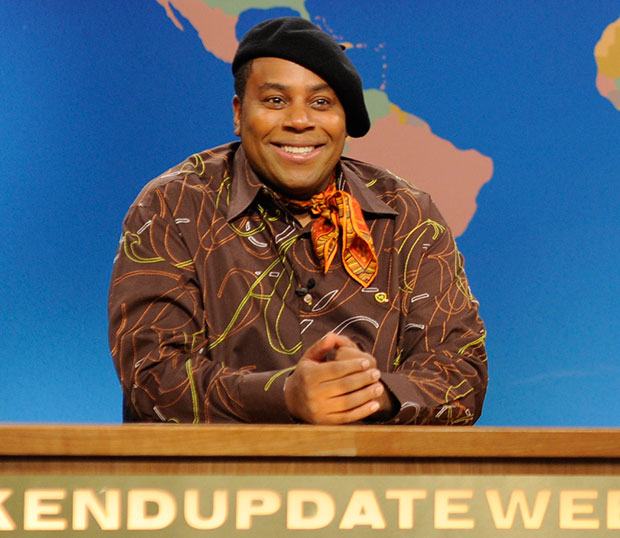 Oohwee, Kenan Thompson has his eye on primetime—on any day but Saturday. And as it turns out, Lorne Michaels is right on board! The funnyman is creating a dream-team of Saturday Night Live folks to bring his idea to life. NBC is said to be developing a primetime comedy starring the SNL vet, alongside SNL head honcho Michaels. According to TV Guide, the untitled comedy already has a script commitment from the peacock, as well as a writer in fellow SNLer, writer Bryan Tucker, who will also executive producer in addition to penning duties.
The show is said to be a family comedy wherein Thompson moves in with his in-laws.
In addition to this show being Thompson's return to series work (prior to SNL, Thompson was a big shot on Nickelodeon, where he had his own show, Kenan & Kel after making a name for himself on All That, a kiddie version of SNL).
Of course, the obvious question is: does this mean Thompson's days on SNL are numbered? It sound seem that starring and producing a primetime comedy would leave little room for Thompson's sketch show duties, though it seems mum's the word on that matter, for now. Hollywood.com has reached out to NBC for comment, but did not hear back at the time of publication.
Would you watch a Thompson-fronted sitcom? Let us know in the comments!
[Photo Credit: Dana Edelson/NBC]
Follow Alicia on Twitter @alicialutes
More:
Jimmy Kimmel 'Takes Umbrage' with Jay Leno on 'Larry King Now'
Goin' Half Throttle: Watch The Cut Guy Fieri Sketch From This Weekend's 'SNL'
Oprah's Favorite Things Special: Every Day I'm Trufflin'

American Music Awards 2012: The Complete Red Carpet Arrivals (PHOTOS)
(Celebuzz)

Justin Bieber, Selena Gomez Seen Together at American Music Awards After-Party
(Celebuzz)