Oprah Is Going to 'Keep Up With The Kardashians' — REPORT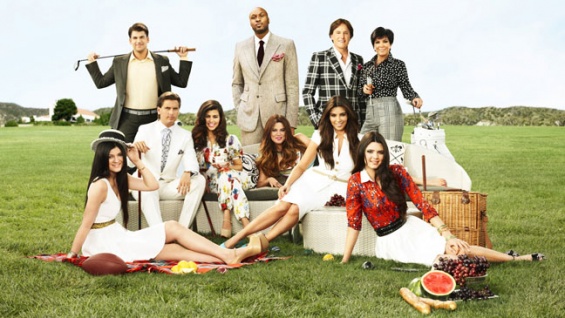 On Sunday, the Kardashians loaded up the Partridge Family-style bus they must own and headed on over to the Oprah Winfrey Network, where they appeared on Oprah's Next Chapter. The high-rated broadcast was a followup to Next Chapter's previous episode on June 17, which also featured reality television's favorite family. Apparently, these two episodes have managed to create quite a bond between the Kardashians and Oprah, as the time honored talk show host has reportedly agreed to appear on E!'s Keeping Up with the Kardashians.
Oprah, 58, is known for her close personal and professional relationships with big name stars — John Travolta, Tyler Perry, Maya Angelou, Maria Shriver… not to mention Gayle King, of course. But she might have to shift a few things around to make room in her schedule for Sunday brunches with Kim, Kourtney, and Khloé; Us Weekly reports that Oprah really hit it off with the reality family, especially Khloé.
A merging of dynasties. Oprah, the most powerful woman in the world, joining forces with the kool Kardashian klan. What other kollaborations beyond Oprah's appearance on Keeping Up with the Kardashians might the future hold? Kim and Oprah Take Kosciusko? Or how about something for the guys: Lamar, Scott and Steadman? Maybe even a movie: The Kolor Purple — no, that's going a bit too far.
We have yet to hear back from E! and the Kardashian's rep.
[Photo Credit: E!]
More:
Kardashians on Oprah: Huge Ratings Boost for OWN
Oprah and The Kardashians Talk Marriage, Fame — VIDEO
Oprah Wants to Know Why The Kardashians are Famous — VIDEO