Oprah's No Longer Untouchable: Indian Journalists Criticize Her India TV Special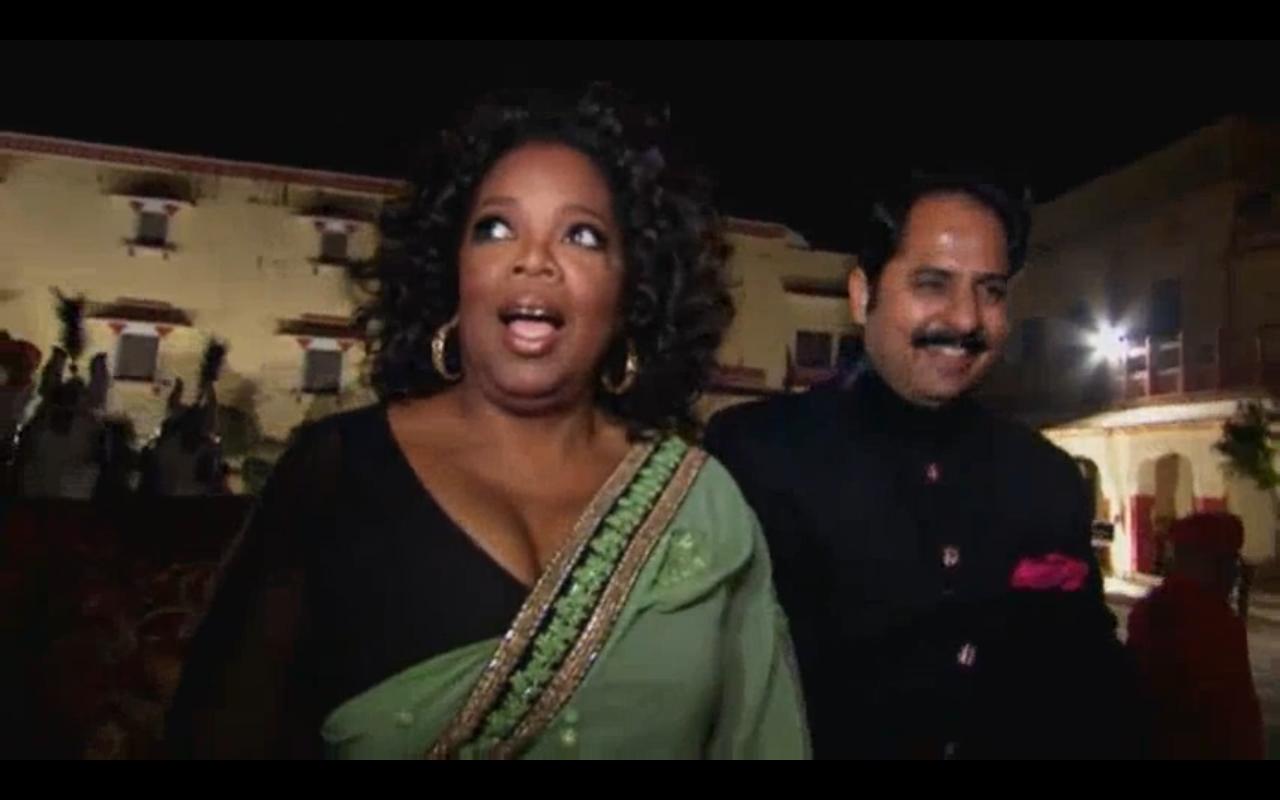 There was a time when Oprah Winfrey could do no wrong. 
She could be the platform for Tom Cruise's couch-hopping antics; she could promote a non-fiction book that was outed as being mostly fabricated; she could give an entire audience cars for which they'd later have to scrounge up the taxes. And whenever Oprah did anything, we all praised her — even that time she exposed daytime television to the word "va-jay-jay." She was a shiny, golden goddess. Just ask Chris Rock, who joked that she was "the most powerful person in the world" as she sat next to President Obama during her Kennedy Center Honors ceremony. Then, when her network OWN started experience troubles, it seemed perhaps Winfrey wasn't as teflon-based as we thought. Next, she aired a television special in which she visits India in April and the gates of criticism were officially open. Now, India has finally seen the episode, and the criticism is officially an international topic. 
Rajyasree Sen of India's FirstPost.Bollywood
focused an entire article about the special on one glaring issue: "You still eat with your hands?" Winfrey is shown the daily life of a rich family in Bombay and she remarks with wonderment that they "
still
eat with their hands" as if finger food was some primitive, ancient practice. Winfrey's journey through India was largely marked with her reactions of complete and utter shock at various living conditions and practices in the country, and many critics have slammed her for taking a flippant approach to exploring the elements of Indian society and culture. It's enough to drive Sen to this harsh criticism: "Myopic, unaware, ignorant and gauche. This was Middle America at its best worst."
But that comment is not an isolated incident. Film critic Aseem Chhabra tells NDTV, "Yes, there are snake charmers in India, there are elephants and cows and palaces. But she starts her first segment showing that. These are conscious decisions. You would think that someone like Oprah would have some producers and researchers to educate her. She is so 'gee, golly I am in India.' She used the word I am going to 'experience' India. In America, nobody says I am going to experience Paris or London. What is India, some alien land on Mars?"
Throughout the special, which spans two episodes, Winfrey can be witnessed reacting to the cultural differences between her U.S. with awe, including one reaction to a party for the royal family of Japier: "This is the craziest ass thing that ever happened to me," says Winfrey as she watches performers dance in a palace courtyard.
This is not the first bout of criticism Winfrey has endured during her international travels, but it may be the most pointed to date. Perhaps it signals that spell has broken. Are audiences are no longer willing to accept her point of view simply because of the power of her name? Watch these two clips from the special and decide for yourself:
Follow Kelsea on Twitter @KelseaStahler.
More: