Orlando Jones Is Doing Social Media Right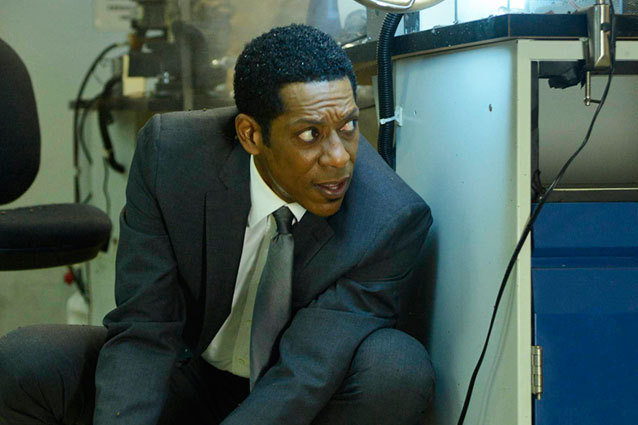 FOX
Since Fox's new show Sleepy Hollow premiered, Orlando Jones has made it a point to interact with fans of the series on their level: social media. Jones has asked for fanfiction recommendations on Twitter and he even created his own Tumblr blog: The Orlando Jones. Now, not only do the fans love him — us included — everyone else is starting to take notice of how Jones' connections with the fans are benefitting Sleepy Hollow.
In a recent interview with Vulture, the actor spoke about the barrier between fans and actors (the fourth wall) and how he's kicking it down — although, according to Jones, the fourth wall is completely gone.
Jones said he loves interacting with fans: "It's one of the most enjoyable experiences. To me, it's theater. Immediate reaction, the second it's done. I get to be in my living room with you, trolling my own show."
The actor has a lot of respect for his fans as well as their creations. He equates his own job of starring as John Irving on Sleepy Hollow to the artists who create fanfiction and fanart.
According to Jones, he's been told not to interact with fans because it will detract from their experience during a movie or television show but, as he's proved recently, that's a load of BS. 
Jones is connecting with his fans in a way that few — if any — other actors are at the moment and we salute him for it. If he keeps it up, interacting and growing with the viewers, the fanbase for Sleepy Hollow will only increase and that's good for everyone involved.