The Oscar Ratings Are Up, Young People Tune in for Seth MacFarlane's Boob Jokes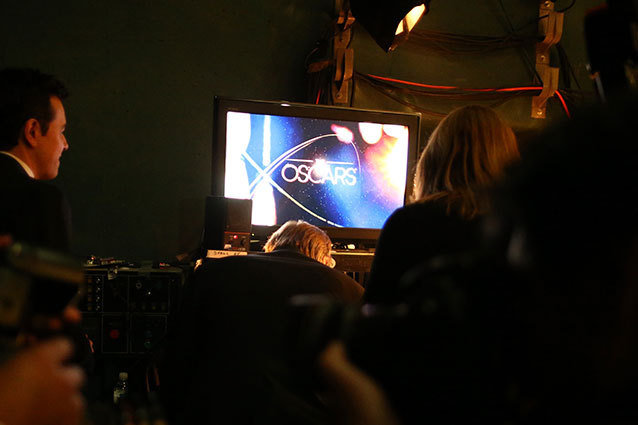 Thanks to social media turning them into an event you want to watch in real time and rip apart with your friends on the Internet, the ratings for awards shows have been trending upwards in the past few years. This year, early numbers show that last night's Academy Awards telecast surged from the year before — not only in total viewers but in the key demographic of 18-to-49 year olds that advertisers crave like Anne Hathaway craves being able to go back in time and wear a different dress. 
The showed earned a 26.6 rating  and a 41 share — up 4% from last year's telecast, which netted 39.3 million viewers. This year 40.3 million people watched, making it the most-watched non-sports program in three years. The big news is that the audience was significantly younger, with 19% more young people tuning it. This, again, may have something to do with all the faces on Facebook and all the twits on Twitter, or it could be that there are so many popular favorites among this year's Best Picture nominees (six of the nine cracked $100 million at the box office and others came very close to beating that number). Or, the surge might be thanks to host Seth MacFarlane and his legions of young (and mostly male) fans, something the Oscars has had a hard time attracting for years. (The highest ratings in the last 10 years were in 2004, when the show found 43.6 million eyeballs watching the show.)
RELATED: Billy Crystal Gives Surprise Boost to Oscar Ratings
In 2012, when Billy Crystal was teleported back from the late '90s to host the show, the audience rose slightly, but the number of young viewers remained steady from the year before — which points to the fact that MacFarlane and his Jew-baiting boob jokes might have more do to with the show's success than how many people "liked" it on Facebook. Which is sad, because it means the host might get another crack at it, even though few people liked his performance in any sense of the word. 
Follow Brian Moylan on Twitter @BrianJMoylan
[Photo Credit: Christopher Polk/Getty Images]
---
Oscars 2013 Special Coverage
---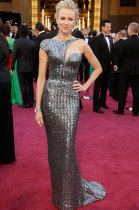 Oscars 2013 Best Dressed: PICS!
• Anne Hathaway: Oscar's Worst Dressed?
• Seth MacFarlane's Opening: How'd He Do?
• Adele's Performance Gets Mixed Reviews
• 15 Oscar-Winning Nude Scenes
• What Happened to Renee Zellweger's Face?
• Oscars 2013: The Full Winners List
• Why Kristen Stewart Was on Crutches