Joel and Julia Are Gonna Get Through This, Right?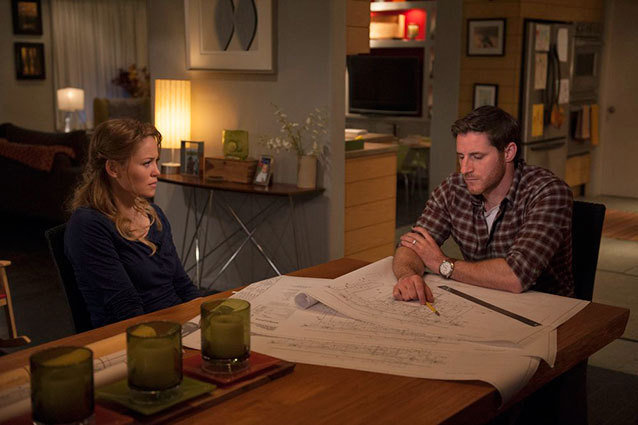 NBC
This season's been a tough one for the baby of the Braverman family and her husband. Trouble has been brewing since the pair adopted Victor and Julia (Erika Christensen) lost her fancy law firm job. Tensions have risen as Victor struggled in school, Julia was crushed by the duties of being a stay-at-home mom with a child who needs extra attention, and Joel (Sam Jaeger) went back to work full-time.
Not helping matters were Joel and Julia's respective relationships with new recurring guests Pete (Sonya Walger) and Ed (David Denman). We imagined that Pete, a glamorous architect with a decidedly unglamorous name, would be the main source of temptation. But Pete is as professional as they come. It's stay-at-home dad Ed we really should have watched out for. In the same boat as Julia, he was transitioning from a fast-paced job to full-time with the kids. The end of his marriage and his budding friendship with Julia led to a kiss, and one that she didn't break from as quickly as we hoped.
Parenthood is a tear-factory, but hope and family always win out in the end. Joel and Julia seem hopeless at the moment — when last we left them, Joel wanted to separate. But would the show really go so far as to create a rift in the heart of the Bravermans? Still, the show hasn't explored what parenting is like for a couple who's just getting used to not being in love with each other anymore. Sarah (Lauren Graham) and her ex-husband Seth are a different dynamic — they've been apart for years, and he's mostly out of the picture. This would be new territory for the show, as Joel and Julia negotiate their lives apart and struggling to limit the negative effect on their two kids.
Do you think Julia and Joel are done for or just going through a rough patch? Let us know in the comments!