'Parks and Recreation': Gather Your Waffles and Prepare for the New Episodes!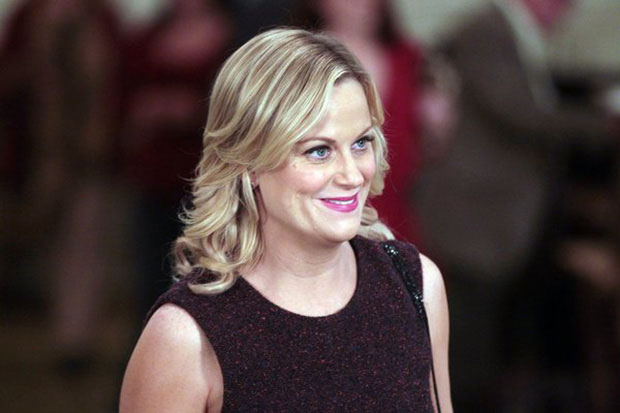 After having spent the last two months in the hellscape that is the real world, it's due time to return to someplace better. Happier. More whimsical. Someplace with miniature horse celebrities, offensive City Hall murals, and an inscrutable aversion to calzones. Tonight, we enact our wishes by heading back to Pawnee, Indiana, with the return of Parks and Recreation's fifth season.
But our extended stay in this nightmarish non-fictional locale we call our lives for the past six weeks might have removed us just a bit from the Pawnee mindset. What exactly was going on back before we bade farewell to Leslie, Ron, and company? What sort of adventures will we be gearing up for through the rest of the season? Which characters have risen to glory, fallen from grace, and embarked upon notable new adventures? Here's a quick walk-up to prepare for Thursday night's new episode.
Where We Left Off: Things were on the ups for the Parks Department's key players. Not long before the hiatus, Leslie was taken by surprise when her boyfriend Ben, situated indefinitely in his government job on the East Coast, returned home for good and asked her to marry him. The proposal sparked tears of joy, both onscreen and off, launching Councilwoman Knope on another exciting journey. The only problem that remains for the happy couple is Ben's professional slump… but investment in Tom Haverford's budding preteen suit rental company does suggest promise.
Romance has not been stingy in Season 5 — perpetual loner Ron Swanson, soured on relationships thanks to two violent failures in the realm of matrimony, had taken up with a strong, confident, compassionate high school principal and single mother, played by none other than Xena Warrior Princess (whose real name is Lucy Lawless, but we like to pretend she's actually Xena Warrior Princess). Last we saw, the two were going strong (despite the efforts of Tammy 2).
And that's pretty much it for everyone. Chris is still tending to his psychological tsunamis, April and Andy are still overgrown lunatics (though not without hints of growth!), and Anne is… um…
What to Expect from the Rest of the Season: A Knope/Wyatt wedding is bound to make television history, if only for the mounds of chaos it will doubtlessly employ. Meanwhile, with Ron and Diane exploring a genuinely healthy relationship, might we be seeing some changes in the demeanor of the fervently mustachioed Parks Department director? Plus, with Andy on a lasting quest to become a police officer, and April slowly warming up to the idea of adulthood, the pair is sure to showcase some genuine big changes before the coming of May.
Best Moment of the Fall: For many, the surprise proposal from Ben to Leslie stands as one of the most heartwarming moments on Parks so far (although I maintain that April's admission of love and admiration for Leslie back in the Season 3 episode "Andy and April's Fancy Party" ranks as No. 1 in my book).
Most Improved Character of the Season: We've got to give this one to Jerry — a rare look at his life outside of work gave us new affection for the doting husband and father of the most horrifyingly beautiful family in the world.
Least Improved Character of the Season: With the often obnoxious Tom actually working toward a tangible goal, the sometimes grating Chris in a struggle for self-betterment, and Anne actually making an effort to come to terms with her identity, we found ourselves pretty satisfied with a lot of the less enjoyed supporting players. But damn it if we aren't just a bit sick of Jean-Ralphio.
5 Reasons to Keep Watching: To have a weekly reminder of humanity's capability for goodness; for new bacon-centric recipes (courtesy of Ron Swanson); to keep up to date with the contemporary lingo (I bet you've said "chicky chicky parm parm" about 500 times since seeing that episode); to be able to contextualize all the Parks and Rec GIFs that your coworkers will undoubtedly send you throughout the day; oh, and because this might happen again.
Catch the new episode Thursday night at 8:30 PM.
[Photo Credit: NBC]
More:
7 Burning Questions We Hope Oprah Will Ask Lance Armstrong Tonight
'The Vampire Diaries': Previously, In the Murder Capital of Fictional America
'Nashville' Recap: Two Faces to Every Demented Story

The Cutest Celebrity Kids! (Celebuzz)