'Parks & Rec' Guys Get New Detective Show, Which Sounds Instantly Hilarious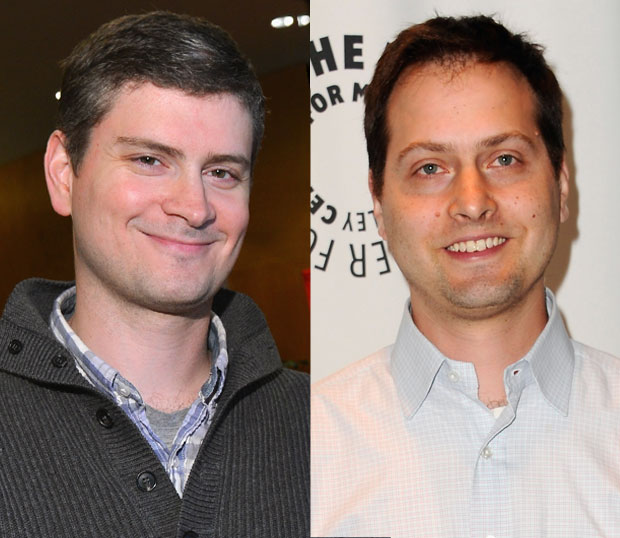 It's a rare thing in Hollywood, when a network announces a new pilot pick-up or script development deal, that the logline doesn't already sound dead-in-the-water or entirely unoriginal (ooh, a medical drama about someone inheriting someone else's practice? Please, tell me more!). But a logline can be a gem, and when coupled with a brilliant creative team, a strange phenomenon can occur, resulting in that feeling you get when you know that a new show has the potential to be amazing, even if it's only a sentence on a piece of paper.
I get that feeling from at least one new deal this upcoming development season: Parks & Recreation producers Mike Schur and Dan Goor are getting a new show, described by The Hollywood Reporter as "a single-camera comedy about a diverse group of detectives in a precinct at the very edge of New York City."
Now, typically, that logline wouldn't do much for me. A show about detectives in New York? Nothing too groundbreaking. But chalk it up to the proven creative genius of Schur (who recently signed a two-year overall with Universal) and Goor for me to fully stand behind this project, which is in perhaps the most infant phase that a TV show can be. 
My enthusiasm could be misconstrued for naivete, but I'm confident in Schur and Goor simply because they've proven that, if you hand them a group of eccentric characters, they will take those characters and completely humanize and animate them. I have every trust in the world that should this new detective comedy follow the mockumentary-style format employed by Parks & Rec, Schur and Goor could have a new hit on their hands — even before the first script is turned in.
Do you share my belief that these guys are brilliant character engineers? Consider their past experience in eccentricity:
Follow Marc on Twitter @MarcSnetiker
[Photo Credit: Chris Haston/NBC; Getty Images (2)]
MORE:
Pilot Watch: Inside The Networks' 2013-2014 Development Season
TV Tidbits: Seth Meyers Developing New Comedy, 'Once Upon a Time' Casts Captain Hook
TV Tidbits: Justin Bieber Visits Springfield, Chloe Sevigny to 'Portlandia'