'Party Down's' Martin Starr Teaches a Class in New 'Community' Pics
Season Three of Community (one of the most promising aspects of a pretty optimistic Fall season) is not starved for terrific guest stars. As you probably heard, John Goodman will enjoy a multi-episode arc as the "supervillain" Vice Dean Laybourne this coming season. We will also be graced with the glory of The Wire's Michael K. Williams, who earned endless praise for his portrayal as Omar Little on the HBO series (fans of Boardwalk Empire will also recognize Williams as Nucky Thompson's back-alley associate, Chalky). But perhaps the greatest news is the casting of the masterful comic actor Martin Starr as a Greendale professor.
Starr was iconic as the nerdy, somewhat antisocial movie-lover Bill Haverchuck on the short-lived (but amazing) Freaks and Geeks. Ten years later, Starr joined the equally brief (and equally amazing) comedy series Party Down, where he played a contentious aspiring screenwriter working as a caterer. As far as movies go, you might recognize Starr from his major roles in Cheats, Knocked Up and Adventureland.
Starr's prowess as a character actor is perfectly suited for the boundlessly creative Community. We see Starr below as a professor who seems to be stirring up trouble for Annie (Alison Brie) and Jeff (Joel McHale). We hear that a storyline involving an academic rival for Annie, called (in the spirit of Community's unceasing reverence for political correctness) "Asian Annie" will materialize this year. We've seen Annie get pretty desperate, but we've never seen her have to compete with someone in her sacred world: the classroom. Can we expect some extreme reactions? Most probably.
Community's third season will premire on Thursday, September 22, at 8 p.m. on NBC.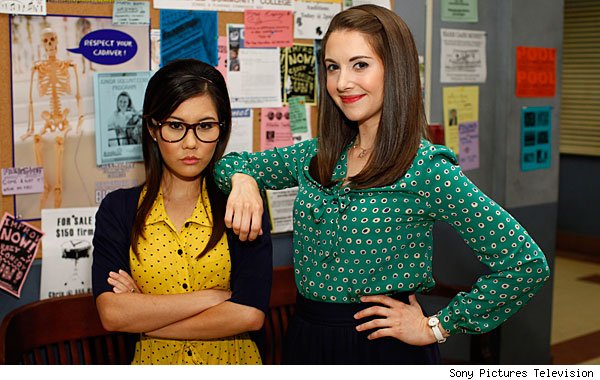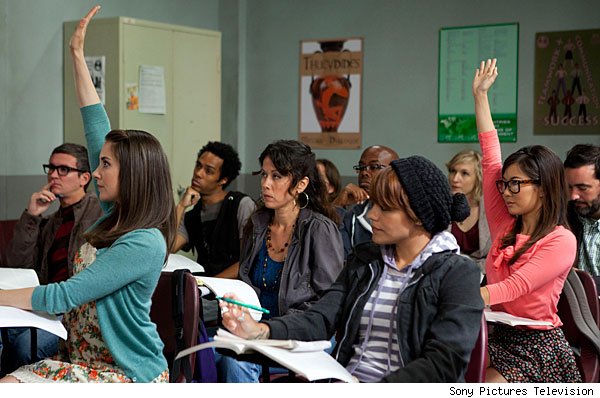 Source: AOLTV