Paul Rudd Is Totally Obsessed With One Direction in This 'Saturday Night Live' Promo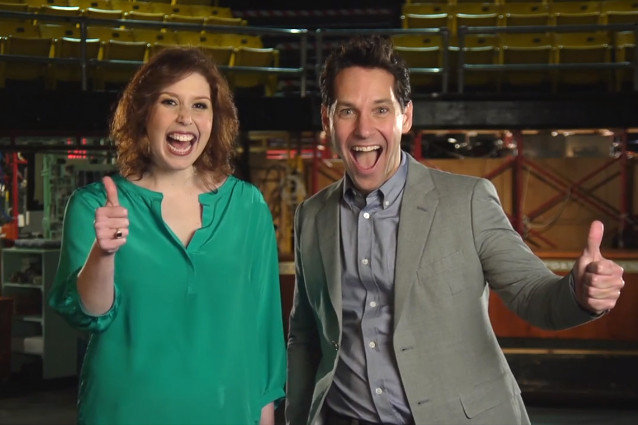 NBC/YouTube
This weekend, Paul Rudd will host Saturday Night Live for the third time. While he's pretty pumped to be heading back to Lorne Michaels' stomping ground, he's not nearly as excited to be host as he is to be in the presence of musical guest One Direction. So excited that he needs to scream into a pillow, fangirl-style, to get all of his nervous energy out.
You can watch the Anchorman 2 actor pretend to be a statue, patriotically stand in front of an American flag, and make One Direction puns in the promos below, but whatever you do, make sure you don't say "third time's the charm" before he does, or else we'll all have another case of Wet Hot American Summer Paul Rudd on our hands. Wait, actually, we totally want that to happen all of the time. Third time's a charm! Did you hear us, Paul?
Paul Rudd will host SNL alongside musical guest One Direction on Dec. 7 on NBC.