Paula Deen Was a No-Show for 'Today' Show Appearance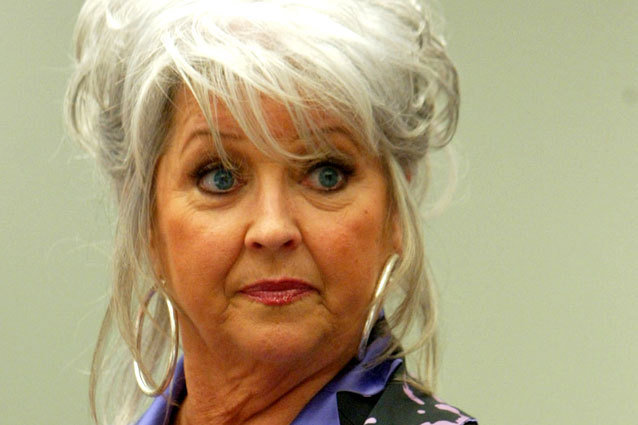 Celebrity chef Paula Deen is in the deep fryer again. On Wednesday, The National Enquirer broke the story that the butter queen had admitted to using the n-word and engaging in other racist activities. Amidst the wave of backlash in response to her comments, Deen did not show up for her scheduled Today show appearance on Friday. 
Host Matt Lauer announced on the air that the Food Network star had agreed to appear on the show for an exclusive interview in which she would address the controversy. But, just moments before the segment was set to go live, Deen pulled out. "We started to hear from her people that she is exhausted," Lauer stated.
We can't say we're too surprised that Paula Deen is a little overtired from this mess she's made for herself. The chef's latest scandal is pretty shocking. It all started when the transcript of Deen's deposition for a court case (regarding the allegations of former employee Lisa Jackson of several instances of sexual and racial workplace discimination) was leaked.
In 133-page transcript, there are some pretty crazy quotes from the TV star. Highlights include the part when Deen says that she has no problem with her brother watching pornography at work and showing it to other employees. Deen also states that she and her husband taught their children that it was fine to use the n-word as long as it was in the context of a joke or repeating something a black person had said.  
But perhaps the most outrageous part of this whole ordeal is what Paula Deen said about planning a "Southern plantation" themed reception for her brother's wedding. According to Lisa Jackson, the celebrity chef told her that she "would really like is a bunch of little n—–s to wear long-sleeve white shirts, black shorts and black bow ties, you know in the Shirley Temple days, they used to tap dance around."
In response to Jackson's allegations, Deen remarked in her deposition, "I remember telling them about a restaurant that my husband and I had recently visited. And I'm wanting to think it was in Tennessee or North Carolina or somewhere, and it was so impressive. The whole entire wait staff was middle-aged black men, and they had on beautiful white jackets with a black bow tie. I mean, it was really impressive."
Needless to say, Paula Deen is in the doghouse. The 66-year old chef's company Paula Deen Enterprises released an apology on her behalf, but frankly, it's pretty ridiculous. The "Oh I'm old and from the South" excuse will not get her very far. There's no word yet as to whether or not Deen will reschedule her Today show appearance, but Matt Lauer and Al Roker have both already tweeted about the incident:
Hoping to get more info on the Paula Deen situation soon. Very confusing.

— Matt Lauer (@MLauer) June 21, 2013
Hope Paula Deen reconsiders coming on @todayshow to talk about racial slurs she used. She is a no show so far. She has to address this

— Al Roker (@alroker) June 21, 2013
Oh Paula Deen, your cholesterol-filled food always looks so delicious but your latest behavior is leaving a bad taste in our mouths. 
Follow Caroline on Twitter @carolinesb | Follow Hollywood.com on Twitter @Hollywood_com
More:
Paula Deen Sued for Sexual Harrassment
Paula Deen Tries to Butter Up 'Saturday Night Live' for a Visit
Paula Deen Denies Employee's Racism, Sexual Harrassment Charges
---
From Our Partners


Stars Pose Naked for 'Allure' (Celebuzz)


20 Grisliest TV Deaths of 2012-2013 (Vulture)