Pauly D Sued Over $4 Million 'Jersey Shore' Paycheck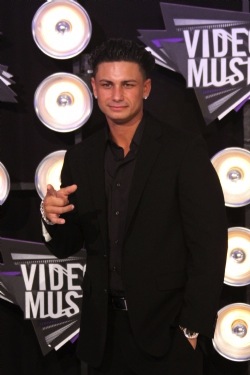 At some point in college, you probably decided to plan out a career after realizing that one can't make a living out of boozing and hanging out with friends. As it turns out, you couldn't have been more wrong. Paul DelVecchio, better known as "Pauly D," is being sued by his former talent agency ICM for allegedly failing to pay his 10% commission on his Jersey Shore earnings, and legal filings reveal that he earned a whopping $1.9 million for season four alone.
ICM claims that following the show's wildly successful first season, it negotiated a contract that increased DelVecchio's salary and gave MTV an option to cast him for seasons two and three. Later it negotiated another raise for seasons three and four, and then another increase, with options for season five and six. By the fourth season, the reality star's salary was $1.6 million, with an extra $107,037 for contractual participations and a $200,000 "thank you" bonus. With merchandising and various reunion specials his pay is likely to increase to $2.1 million for season five. ICM claims DelVecchio hasn't paid his 10% commission for the past two seasons and owes $370,000. Who knew those "summer jobs" were so lucrative?
More:
How Will Snooki's Pregnancy Affect 'Jersey Shore?'
'Jersey Shore' Renewed for Season 6