'Louie,' 'Girls,' 'Doctor Who,' 'Southland' Among Peabody Award Winners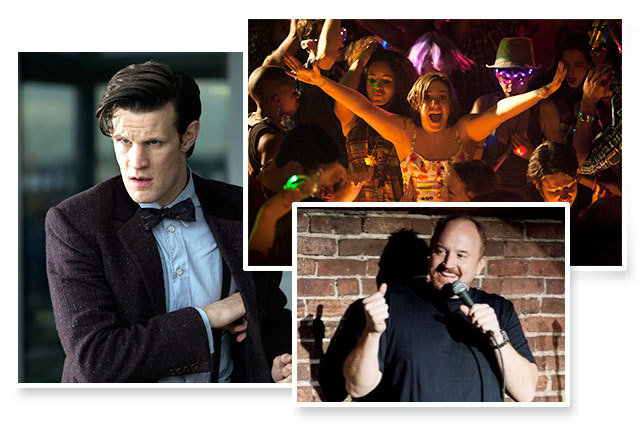 The University of Georgia's Grady School of Journalism and Mass Communication has announced the 39 recipients of 2013's Peabody Awards, honoring excellence in electronic media. 
This year's winners of the 72-year-old prize come from every background you can imagine, including a Univision report on the Bureau of Alcohol, Tobacco, and Firearms' infamous trade of assault weapons to Mexican drug lords and a Japanese children's show designed to improve the visual acuity of tykes called Design, Ah! Geeks rejoice, because Doctor Who got a tip of the Peabody hat, but probably just because it's turned 50. 
Stateside, Louie was recognized for its "serrated, boundary-testing take on being a single, showbiz dad," as was underwatched TNT cult-fave Southland. Lorne Michaels got the equivalent of a lifetime achievement award. And, of course, HBO's Girls picked up a Peabody too. You gotta love any awards-giving body that describes Girls as a comedy about "the young and the feckless."
Why Is 'Girls' Criticized for the Same Reasons 'Louie' Is Praised
Just imagine if Lena Dunham's Hannah actually won a Peabody. It'd probably be for a crowdsourced docuseries on the sexual habits of Lower East Siders and would face a not-entirely-fair backlash for not being exactly what it's like to be young and broke in the city. Then Hannah'd lose the Peabody under a pile of Adam's clothes, and forget about it after a lengthy, anatomy-heavy discussion with her gynecologist. Then Jessa would steal it for easy pawn money. Booth Jonathan buys it, so he can place it prominently in a new exhibit criticizing the concept of giving awards. With the Peabody towering over them, Booth and Marnie have sex, proving that Hannah's understanding of sexual habits was award-worthy all along.
Follow Christian Blauvelt on Twitter @Ctblauvelt
[Photo Credit: HBO; FX; BBC] 
---
You Might Also Like:


Topanga's Revealing Lingerie Shoot: Hello '90s!


13 Most WTF Fan Tributes