Is 'Penny Dreadful' Another 'Sleepy Hollow'?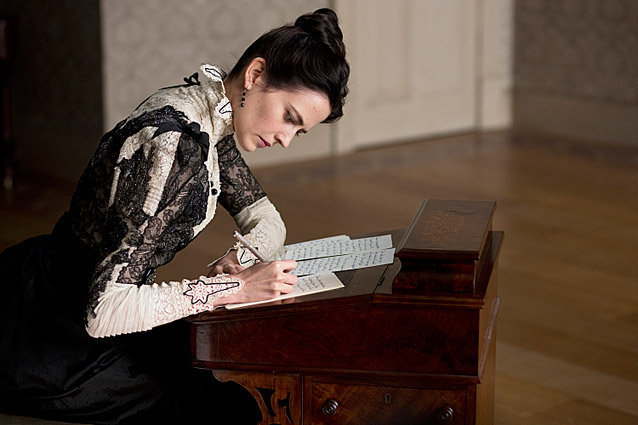 Showtime
Fans of Sleepy Hollow may be in for quite a treat with a new Showtime series Penny Dreadful. As viewers patiently await the return of FOX's hit show, they may find solace in this new horror series. John Logan and Sam Mendes are behind this (respectively as creator and executive producer), and Eva Green and Josh Hartnett are taking the leads. A trailer was recently released, and it looks like a good, scary time:
Sleepy Hollow takes place in the present day, but with all of Ichabod Crane's flashbacks, it also has a seriously old-timey vibe. There is a great distinction here, as Crane lived during the American Revolution, while Penny Dreadful takes place in Victorian London. Both shows have — as their basis — this idea of people taking on supernatural forces. The folks working on Penny Dreadful have, however, stressed that their stories will be rooted in more realistic situations. Everyone is human, but the tagline of the series points to the idea that all humans have a bit of monster in them.
While there is no replacement for Tom Mison or Nicole Beharie, you have to appeciate this smoking hot cast. Green and Hartnett are joined by newcomer Reeve Carney (he plays Dorian Gray). And literary influence weighs heavy on both shows. Much of Crane's vast knowledge comes from his love of literature and his familiarity with the Bible. Similarly, many of the frightening characters we can expect to meet on Penny Dreadful come from classic works of literature (like Dorian Gray and Frankenstein).
You can actually watch the season premiere before it airs on May 11 right now on Showtime. Chances are, if you're a self-proclaimed Sleepy Head, you'll dig the vibe. But it's also good to know that the series has its own unique plans for entertaining us.
Follow @Hollywood_com Follow @shannonmhouston