10 People Who Are Really Mad At The Emmy Nominations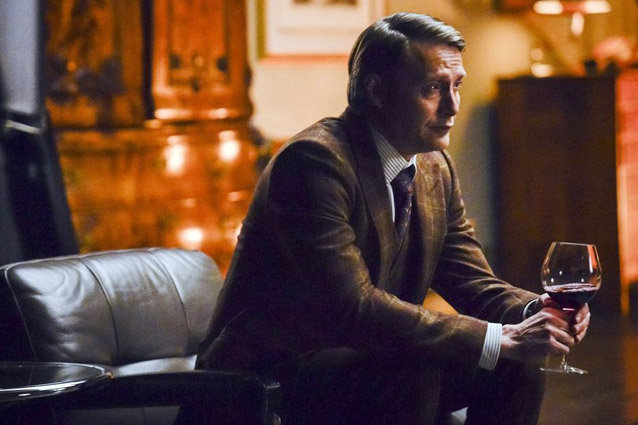 NBC
Think you're mad about this morning's Emmy Awards nominations? Not as mad as these folks! #CloneClub #Fannibals #EmmySnubs and other angry hashtags took over Twitter and it was glorious. 
1. An excellent suggestion…
Someone needs to send in Tatiana Maslany's episodes next year in an HBO folder.

— Tim Goodman (@BastardMachine) July 10, 2014
2. The #Fannibals got cray.
@paste_tv Emmys deserve to be eaten then. Not sure how much better Hannibal needs to be to get noticed.

— Jo (@Tegan_Jovanka) July 10, 2014
3. In which Tatiany Maslany becomes the new Kanye West.
I honestly feel bad for her! She should Kanye someone's award! Like seriously! #EmmyNoms #TatianaMaslany http://t.co/4FJFhpdm86

— OITNB | Beyond (@OITNB_Beyond) July 10, 2014
4. Sometimes, it just hurts.
@AmyTVGal So many feelings–mostly frustration…

— Mark Rozeman (@Mrozema) July 10, 2014
5. Actually, "stain on the apron" may be the greatest insult of all time.
Don't fret, #Fannibals! Awards don't determine the success of a show, the fans do. The Emmys are just a stain on the apron.

— Hugh Dancy News (@hughdancynews) July 10, 2014

6. For those of you on #TeamFarmiga
and who cares about the emmys @VeraFarmiga is the QUEEN and Norma is craziest mom and beautiful I've seen in my life pic.twitter.com/H4eH8guAoS

— claudia (@bullock_Farmiga) July 10, 2014
7. The guy who played Pastor Tim on The Americans is super-pissed. Right on:
No nominations for #TheAmericans actors?! Seriously?? Ridiculously huge snub. PARTICULARLY the brilliant @MatthewRhys #EmmyNoms #Emmys2014

— Kelly AuCoin (@bklynblazr) July 10, 2014
8. Wait, there are people NOT watching Orphan Black?
If you're wondering why your Twitter feed is blowing up with complaints about Tatiana Maslany getting Emmy-snubbed, watch Orphan Black.

— Josh Jackson (@joshjackson) July 10, 2014
9. Who says you can't get all your anger out in 140 characters or less?
@JarettSays The #Emmys have failed all audiences, tbh. #NoTatiana #NoEmily #NoGoodWife #NonSense

— bruaccioli (@bruaccioli) July 10, 2014
10. Apparently, someone needs to to the #Emmys keys away. Get home safe guys.
GO HOME, EMMYS! YOU'RE DRUNK! #EmmyForMaslany Can't believe she was snubbed AGAIN. Emmys are a officially a waste of time #EmmysChat

— Rachel (@mindgrape) July 10, 2014
Follow @Hollywood_com Follow @shannonmhouston