The Pete Holmes Show Round Up: Week One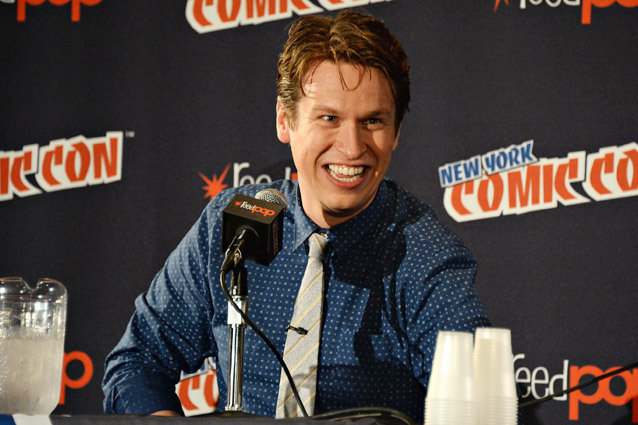 Getty/Theo Wargo
After an unconventional debut on Monday, Pete Holmes is finding his footing with his new TBS talk show. His approach has been enjoyably unconventional, opting to offer a more personal, short-form version of late night TV. The Pete Holmes Show is not yet seamless, but it is carving out a place for itself. 
Monologue Reloaded
Tuesday night Holmes had his strongest opening monologue. The choice to veer away from a traditional approach is an effective way to ingratiate himself with new viewers. It's important for the audience to learn about Holmes without him trying to be Conan. He has a non-controversial yet confrontational approach to criticizing carnivals for being a "community of drifters." He's affably aggressive, a combination not seen enough in comedy. The downside to his personalized approach is that like all stand-up comedy, it won't always kill. 
Best Moments
Sticking to his hyper-casual podcast approach to interviews, Holmes hit his stride with his guests mid-week. The interviews, though each very different in content, showcase Holmes' ability to have infectious fun with whatever he's doing. "Gabbing like gals" with Allison Williams features her and Holmes sitting in pajamas eating cereal. The Girls actress admits to being a fan of Holmes' You Made It Weird podcast, and the interview explodes with chemistry. If it went on any longer, my TV would've exploded. 
Holmes had a number of successful sketches fitting for late night. The most enjoyable was the desk piece 'Sexy Costumes for Men.' The simple yet silly bit felt like a throwback to early Conan, while staying true to Holmes' voice. Instead of a one-note visual joke about scantily-clad males, he explores what's truly sexy. With the Confident Zombie, There-Wolf, And Mummy Who Always Replaces the Toilet Paper Roll, we are reminded what women are attracted to: most hilariously, a wolf who is always there for her.
Airing The Internet
The biggest issue of The Pete Holmes Show came at the beginning and end of the week. While the first episode recycled podcast premises, Thursday's episode aired two sketches that had been available online days prior to the episode. In fact, 'Batman Vs. Superman' has been on YouTube for 2 weeks already. Seeing that and 'Pete Holmes Stalked' air after originally viewing them as internet promos dilutes the sense of urgency to tune in. This leaves the audience shortchanged, even when the sketches are very funny. 
On Wednesday Holmes joked about his new need to say "no one tells me what to do!" As he finds his voice this first week, Holmes is staying true to this mantra. We're still learning who he his, but it's refreshing that Holmes is resisting the pressure to try anyone else on. For this reason alone, it's exciting and entertaining to watch The Pete Holmes Show take shape. 
The Pete Holmes Show airs on TBS Monday-Thursday at 12 AM ET.