Pilot Watch: Inside The Networks' 2013-2014 Development Season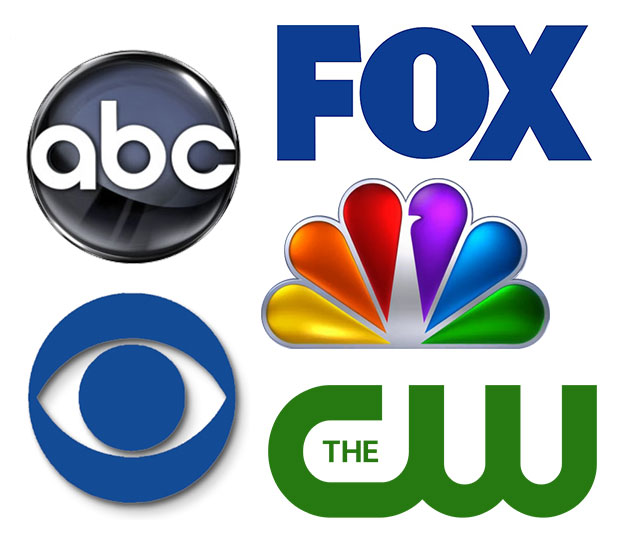 The new fall pilots haven't even premiered yet, but already the networks are looking forward to their next big task: finding the right pilots and scripts to order for the 2013-2014 season. Development season is well underway and has been for the past few weeks — although this season is marked by a declaration from some networks (namely ABC and NBC) that the typically order-happy suits would not be as quick to bulk up their pilot orders this year. In other words, less is more.
Most of the majors have already made their first-round choices for specific projects, and the trends that have emerged seem to be all about big-name attachments (e.g. Vince Vaughn, Jodie Foster, Ryan Reynolds), period dramas (e.g. Aztec empire, Cold War America, 1890s Europe), international transplants (from Israel, England and Scandinavia) and — in an interestingly-revived yet well-worn trend — book adaptations (including Dracula and two Sleepy Hollow reboots).
Here's what ABC, CBS, The CW, FOX, NBC and more have coming down the '13-'14 pipeline so far:
ABC
— Dumb F*ck: Single-camera comedy about an average Joe and his brilliant wife who move in with her intelligent yet emotionally stunted family of geniuses; written by Hank Nelken (Saving Silverman), executive produced by Vin Di Bona, Bruce Gersh, Susan Levison and Shaleen Desai.
— Burns & Cooley: Medical procedural about two New York neurosurgeons who compete as they strive to be the top in all aspects of their lives; written by Meredith Philpott (Awkward), exec produced by Matt Gross (Body Of Proof).
— Founding Fathers: Drama about a war veteran whose Texas hometown is in the hands of a militia group led by his older brother; written by Rich D'Ovidio (Thir13en Ghosts), produced by Lorenzo Di Bonaventura and Dan McDermott.
— Untitled McG Project: Retelling of Romeo and Juliet, revolving around two rival families fighting for control over Venice, California; written by Byron Balasco (Detroit 1-8-7), produced by McG (The OC, Supernatural, Nikita).
— Untitled Kurtzman/Orci Project: Drama about a mysterious game; written by Noah Hawley (The Unusuals), produced by Heather Kadin, Alex Kurtzman and Bob Orci.
NBC
— Dracula: 1890s-set period piece about the iconic vampire; written by Cole Haddon, produced by Tony Krantz and Colin Callender; starring Jonathan Rhys Meyers (The Tudors).
— The Blacklist: Drama about an international criminal who surrenders himself and helps the government hunt down his former cohorts; written by Jon Bokenkamp, exec produced by John Davis, John Fox and John Eisendrath.
— Hench: Based on the comic about a man who becomes a temp for super villains; written by Alexandra Cunningham (Desperate Housewives), exec produced by Peter Berg and Sarah Aubrey (Prime Suspect).
— Cleopatra: Period drama about the Egyptian queen Cleopatra; written by Michael Seitzman (Americana), exec produced by Lorenzo Di Bonaventura and Dan McDermott.
— Pariah: Drama inspired by Freakonomics about a rogue academic who uses economic theory to police San Diego; written by Kevin Fox (The Negotiator), exec produced by Kelsey Grammer, Stella Stolper and Brian Sher.
— After Hours/The Last Stand: Medical drama about Army doctors who work the night shift at a San Antonio hospital; revisited from last season; written by Gabe Sachs and Jeff Judah.
— Untitled Parkes/MacDonald Project: Drama about an interpreter at the United Nations who works with diplomats and politicians from around the world; written by Tom Brady (Hell on Wheels), produced by Walter Parkes, Laurie MacDonald and Ted Gold.
— Untitled Charmelo/Snyder Project: New Orleans-set drama, described as a "sexy Southern Gothic thriller"; created by Eric Charmelo and Nicole Snyder (Ringer), exec produced by Peter Traugott and Rachel Kaplan.
— Untitled Rand Ravich Project: Drama-thriller following a secret service agent at the center of an international crisis in Washington, DC; created by Rand Ravich (Life), produced by Far Shariat.
CBS
— Island Practice: Based on the book Island Practice: Cobblestone Rash, Underground Tom, and Other Adventures Of A Nantucket Doctor, about an eccentric doctor with a controversial medical practice on an island off the coast of Washington; written by Amy Holden Jones (Mystic Pizza, Beethoven), produced by Brian Grazer, Francie Calfo and Oly Obst.
— The Brady Bunch: Reboot of the series, about a divorced Bobby Brady who re-marries a woman with children of her own; written by Mike Mariano (Raising Hope), co-developed and exec produced by Vince Vaughn (Sullivan & Son).
— A Welcome Grave: Based on the book series about a private investigator who comes under suspicion when a rival turns up dead.
— Backstrom: Based on the book series about a House-like detective who tries to change his self-destructive nature; written by Hart Hanson (Bones), produced by Leif G.W. Persson (novel) and Niclas Salomonsson.
— Ex-Men: Single-camera comedy about a young guy who moves into a short-term rental complex and befriends the other men who live there after being kicked out by their wives; written and directed by Rob Greenberg; starring Chris Smith and Kal Penn.
The CW
— Sleepy Hollow: Contemporary reinterpretation of the Sleepy Hollow short story; written by Patrick Macmanus and Grant Scharbo, produced by Scharbo and Gina Matthews.
FOX
— Gun Machine: Based on an upcoming novel (of the same name) about a New York detective whose chance discovery of a stash of guns leads back to a variety of unsolved murders; written by Dario Scardapane (Trauma), produced by Warren Ellis (book author), Scardapane, Peter Chernin and Katherine Pope.
— Sleepy Hollow: Modern-day thriller based on the Sleepy Hollow short story, following Ichabod Crane and a female sheriff who solve supernatural mysteries; written by Alex Kurtzman and Roberto Orci (Fringe, Hawaii Five-0) and Phillip Iscove, produced by Heather Kadin and Len Wiseman.
— The Beach: Based on the 1996 novel and 2000 movie about a group of youths who try to start society over on a remote paradise; written by Andrew Miller (The Secret Circle).
— Hard Up: Single-camera comedy based on Israeli series about four twentysomething guys who are strapped for cash; written by Etan Frankel (Shameless), produced by John Wells.
— Lowe Rollers: Animated comedy about a struggling Titanic-themed casino in Las Vegas; written by Mark Torgove and Paul Kaplan (Outsourced) and Ash Brannon, produced by Ryan Reynolds, Jonathon Komack Martin, Steven Pearl and Allan Loeb.
— Untitled Chris Levinson Project: Cop drama about a detective who puts his life under surveillance when he begins to lose his memory; written by Chris Levinson (Touch), produced by Peter Chernin and Katherine Pope.
— Untitled Friend/Lerner Project: Drama set on an aircraft carrier following young naval officers and a female fighter pilot who tries to solve an onboard murder; written and produced by Russel Friend and Garrett Lerner (House).
— Untitled Ryan Reynolds Project: Half-hour comedy about a disgraced hotelier forced to manage a rundown airport hotel; written by Matt Manfredi and Phil Hay (Clash of the Titans), produced by Ryan Reynolds, Allan Loeb, Jonathon Komack Martin and Steven Pearl.
— Untitled Jason Katims Project: Romantic comedy about a single female attorney; written by Jason Katims (Parenthood, Friday Night Lights) and Sarah Watson.
HBO
— Getting On: U.S. adaptation of a British comedy about a group of nurses and doctors working in a women's geriatric wing of a run-down hospital; Big Love creators Mark V. Olsen and Will Scheffer to exec produce with Jane Tranter, Julie Gardner and Geoff Atkinson.
— Buda Bridge: Belgian-set crime drama about a woman who is found dead on a famous bridge in Brussels; written and directed by Michael R. Roskam (Bullhead), produced by Michael Mann (Luck) and Mark Johnson (Breaking Bad).
— Hello Ladies: Comedy about an oddball Englishman who chases women in Los Angeles; written, directed by and starring Stephen Merchant (The Office), produced by Lee Eisenberg and Gene Stupnitsky (The Office).
SHOWTIME
— Angie's Body: Drama about a powerful woman at the head of a crime family; written by Rob Fresco (Heroes, Jericho), directed and executive produced by Jodie Foster, Fresco and Russ Krasnoff.
— Conquest: Period drama about Spanish conquistador Hernan Cortes, who clashes with the Aztec ruler Moctezuma II; written by Jose Rivera (The Motorcycle Diaries), produced by Ron Howard, Brian Grazer and Francie Calfo.
AMC
— Low Winter Sun: Based on 2006 British miniseries about the aftermath that follows the murder of a cop by a fellow detective; written by Chris Mundy; James Ransone, Ruben Santiago Hudson and Athena Karkanis to star.
— Those Who Kill: Based on Danish series about a detective and forensics scientist who track down serial killers; written by Glen Morgan, produced by Brian Grazer, Francie Calfo, Peter Bose and Jonas Allen, directed by Joe Carnahan.
— Untitled LaGravenese/Goldwyn Project: Legal thriller about an attorney who discovers new evidence that re-opens a sensational murder case; written by Richard LaGravenese, directed by Tony Goldwyn, exec produced by David Manson; Marin Ireland to star as female lead.
FX
— The Americans: Period drama about two KGB spies posing as Americans in Washington, DC; created by Joe Weisberg, exec produced by Weisberg, Graham Yost, Darryl Frank and Justin Falvey; directed by Gavin O'Connor; Keri Russell, Matthew Rhys and Noah Emmerich to star.
— The Bridge: Based on the Scandinavian series, about a murder investigation opened up after a dead body is discovered on a bridge connecting the United States and Mexico; written by Meredith Stiehm and Elwood Reid (Cold Case), produced by Carolyn Bernstein, Lars Blomgren and Jane Featherstone.
— Untitled Dr. Dre Project: One-hour drama about music and crime in Los Angeles; written by Sidney Quashie, exec produced by Dr. Dre.
Follow Marc on Twitter @MarcSnetiker
[Photo Credit: ABC, CBS, Fox, NBC, The CW]