'Pretty Little Liars' Live-Stream: Ask the Stars Your Burning Questions!—Video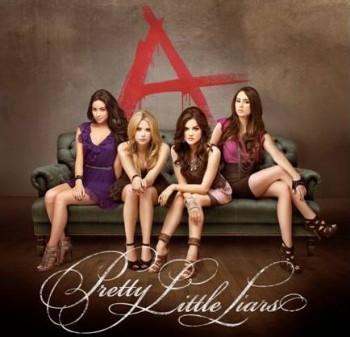 We don't know about you, but we absolutely love
Pretty Little Liars
. The drama, the suspense, and the shocking twists (not to mention the amazing fashion) have kept us hooked for three seasons. Who knew that girls receiving death threats via text messages could still look so fierce?
Tomorrow night's summer finale is sure to be gasp-worthy and to help get you even more excited for the betr-A-yal , we're giving you the chance to ask the questions you're just dying to know.
Beginning at 3 PM PT/6 PM ET, Hollywood.com will showcase a live-streaming event where fans can watch ABC Family stars Shay Mitchell and Ian Harding directly answer your questions!
Hosted by "On The Red Carpet's" Rachel Smith, Mitchell and Harding will talk all things Pretty Little Liars and dish details on the new 'A'—or should we say A's? The one-hour Ustream event will feature an exclusive clip from Tuesday's summer finale, and believe us when we say you definitely don't want to miss this.
Sign in with your Facebook, Twitter or Ustream account at the bottom of the page and send in all your summer finale questions for a chance to see them answered by the stars!
You can watch the sure-to-be-exciting Pretty Little Liars fan Q&A below. Plus, tune in half an hour early (2:30 PM PT/5:30 PM ET) to catch some fun PLL videos to get you in the Rosewood mood. 
The summer finale of Pretty Little Liars airs Tuesday August 28 at 8 PM on ABC Family.
Follow Leanne on Twitter @LeanneAguilera
[Photo Credit: ABC Family]
MORE:
'Pretty Little Liars' Recap: Wild Things
'Pretty Little Liars' Recap: Cabin in the Woods