'Pretty Little Liars': The Mystery Will Continue into Season 4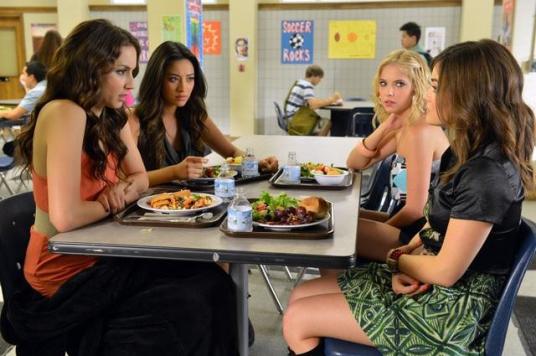 Looks like the wardrobe of Rosewood's teens will continue to make us uncomfortable. Pretty Little Liars, ABC Family's teen-centric mystery, has been renewed for a fourth season, the network announced. Season 4 will begin in mid-2013 with 24 new episodes, but fans of Pretty Little Liars will also be given a treat this Halloween season: A special Halloween episode of the series will air Oct. 23, and Season 3 will continue in January.
Its renewal comes as little surprise — Pretty Little Liars has been a massive success for the network, ranking as its No. 1 show of all time. The series also won the No. 1 spot across cable networks in viewers 12-34 and females 12-34. Given that, we can expect a long run for Pretty Little Liars — even if the skirts continue to be all too short.