Programming Shake-Up at Showtime, USA, CLOO After Movie Shooting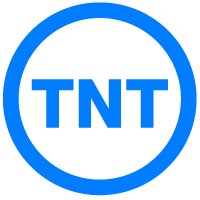 In the wake of the tragic Aurora, Colorado shooting that shocked the nation when it took place during a midnight screening of The Dark Knight Rises, some broadcasters have decided to drop programming that contained violent acts or seemed untimely from their weekend schedule. NBCUniversal, which owns both networks, is having USA is pull an episode of Law & Order: Special Victims Unit, as well as a hostage-and-shooting focused episode of The Unit on CLOO.
"With a sensitivity to current events, Showtime has replaced several movies in their schedule for the weekend," explained a Showtime spokesperson in a statement. Prior to this announcement, Showtime's weekend line-up included films such as Drive Angry, the Paul McCartney 9/11 documentary The Love We Make, the terrorism drama Five Fingers, and The Constant Gardener. Other schedule changes could come as broadcast and cable networks further evaluate their programming in lieu of the events in Colorado this weekend. In contrast, TNT explained that they still plan on airing the 2008 Batman movie, The Dark Knight on both Friday and Saturday nights, despite its link to the movie that screened last night.
Most of the broadcast networks planned to shift their focus to live reporting from the scene, with CBS running a special edition of 48 Hours from Colorado. ABC's 20/20 and NBC's Dateline will also broadcast from Aurora. Don't be surprised if other schedule changes are announced as television executives continue to evaluate their programming's appropriateness given the events in that took place in Colorado on Friday.
[Deadline]
[Image Credit: TNT]
More:
'Dark Knight Rises': Warner Bros Won't Report Grosses Until Monday
Christopher Nolan Responds to Aurora Tragedy