'Project Runway' To Return with an All-Star Edition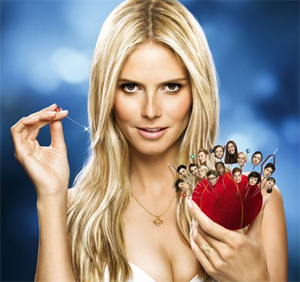 Do you miss the old Project Runway contestants as much as I do? Do you begrudgingly watch the new episodes and complain that they don't sew like they did in the old days like so many old fogies when it comes to 70s rock or hipsters when it comes to, well, anything? Well, Lifetime is answering our prayers. They're planning an actual Project Runway All-Stars series. Unlike the two-hour competition we saw in 2009, which crowned Daniel Vosvick — don't you just love him? — as the champion of designer champions, this All-Star show will run for eight episodes.
There's no date for the series because it's still in the works, so we'll have to suffer through a season of newbies this summer on Lifetime while we wait. But just the thought of casting an All-Star series is so exciting. Can we bring back scary Wendy Pepper or hipsterific Alison Kelly? Clearly, Austin Scarlett needs to get in on this action. Who knows which former contestants Lifetime will decide to bring back, but if they get the right folks, this could be an explosive, fantastic show.
Source: EW