Randy Jackson, 'American Idol' Is Nothing Like Picasso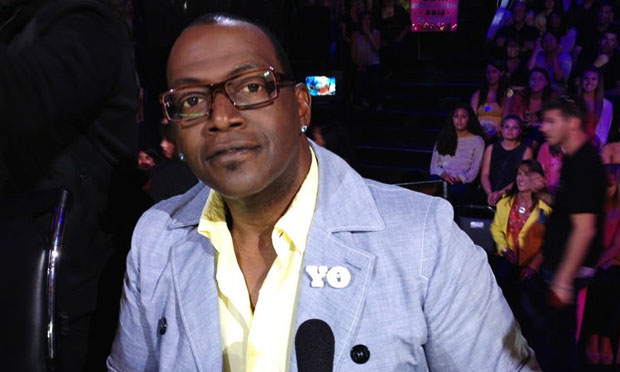 Yo, dawg. You're doing it wrong. Here's a tip for famous people: The Internet is a great place to double check that well-known quote before you use it incorrectly on national television.
"We're the Picasso. You can try and copy, but you can never duplicate," says Randy Jackson as he defends the original singing competition, American Idol, in a new promo (below). The reality series has been under siege since its ratings started to droop worse than a Sanjaya pony hawk in the rain and rivals like The Voice and The X Factor began to compete with the talent show. Now, thanks to the judging shakeup that placed the human art piece that is Nicki Minaj, diva of the century Mariah Carey, and poor, outmatched Keith Urban on the hallowed Panel of the Coca-Cola Chalice, the show is on a mission to convince viewers that the show is still the tops. I just wish Jackson had checked Wikipedia first.
The quote he seems to be referencing is visionary painter, sculptor, printmaker, and ceramicist Pablo Picasso's credo, famously used by Steve Jobs when describing the creation of Apple: "Good artists copy, great artists steal." Jackson, however, only seems to glom onto the notion that copying is bad, mmk? Picasso's quote actually means that it's easy to copy, like placing tracing paper over a picture, but "stealing" and thus fully capturing the essence of something requires a particular strength of vision and talent. Yo, Randy. I think you missed the second half of that quote, dawg.
But perhaps Jackson meant something else? Perhaps he was getting at a more profound meaning that we mere Interwebbian rapscallions cannot grasp in our under-formed pea-brains. Perhaps he didn't mean to pull from the famous quote. Perhaps he didn't even mean to compare his show to the revolutionary artist whose work laid the foundations for the Cubism movement. Perhaps he meant, simply, that Idol is a work of art, not unlike the classic and thought-provoking paintings of the master, Picasso himself. That has to be it, right?
"The Old Guitarist"
Picasso's dark 1903 creation depicts a blind, decrepit old man, crouching over his guitar in the streets of Barcelona. Perhaps, like this old man striving to express his inner spirit and break through his threadbare exterior, Idol is working to move past its worn image and show that somewhere, deep inside, it's still got the ability to move us. See, Mom? I told you that Art History class was worth it.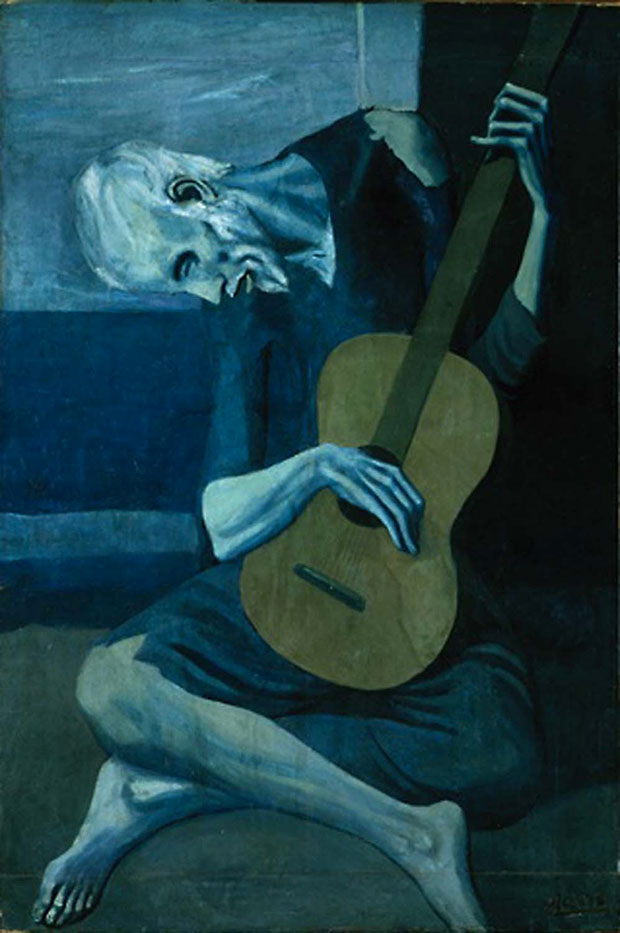 "Guernica"
Sure,
Idol
is a symbol of what's left of the tattered touring industry – just take a look at last year's
Idols: Live! tour.
 And yes, "Guernica" actually toured and is an enduring expression of the tragedies and casualties of war. There's a slim comparison there, but while the music industry is in trouble and it's saddening to watch, it's not exactly on the level of the Spanish Civil War, okay?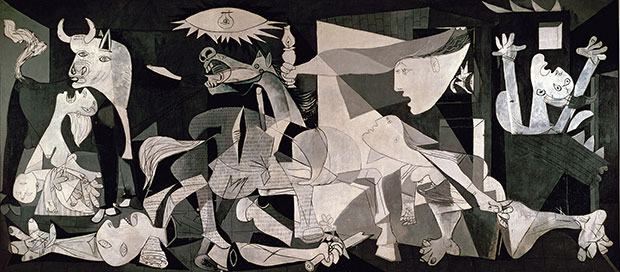 "Girl Before a Mirror"
This painting of Picasso's young mistress is often seen as a premonitory depiction of the girl's fate. On our side, she's a curvaceous, lively young woman, full of innocence – like
Idol
before the shake-ups got out of hand. And in the mirror image, her face is darker, her body twisted, depicting the older, more anxious, sexual creature she will become – it could be seen as a reflection of our fears about "The New
Idol
" now that Minaj's Twitter and audition antics have placed a dark, twisted pall over the show of dreams. We're getting closer…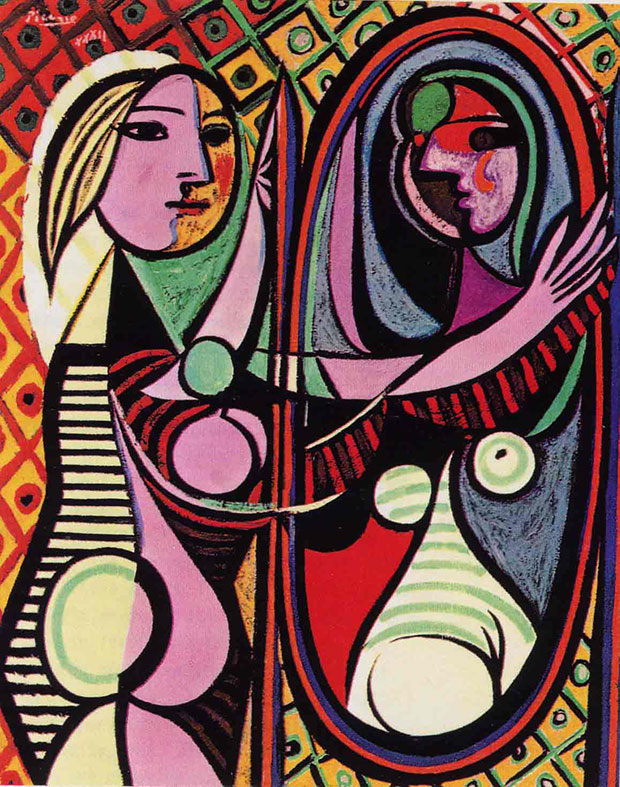 "Les Demoiselles d'Avignon"
This one might actually be it. This painting, featuring five prostitutes posing nude in a brothel was greeted with ire and confusion when Picasso first debuted it. The art world was not pleased. Sound familiar? Artists are
still railing against Idol
, in its old age. But while the art community balked, "Les Demoiselles d'Avignon" is credited with planting the seeds for the Cubism movement, which as you might have heard, is kind of a big deal.
Idol
planted the seeds for all those copycat talent shows, so while this comparison probably has Picasso rolling over in his grave, the simplified circumstances certainly match up. We'll go ahead and throw you a bone, Dawg.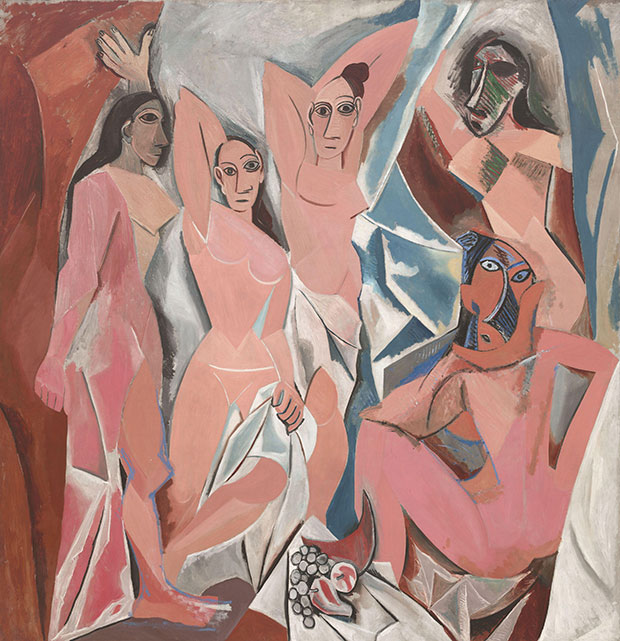 Follow Kelsea on Twitter @KelseaStahler
[Photo Credit: FOX]
More:
Ryan Seacrest is All That's Left of the 'American Idol' Brand
The Tao of Kim: Philosophy By Way of Kardashian Instagram
'Idol' Promo Chooses Inspiration Over Nicki Minaj In-Fighting

Kate Middleton Pregnant: Could Her Royal Baby Be Crowned Queen Diana? (EXCLUSIVE GUEST BLOG)

Taylor Swift, Harry Styles Sing Karaoke, Hold Hands in New York City (PHOTOS)