Ranking Every Character on 'Lost'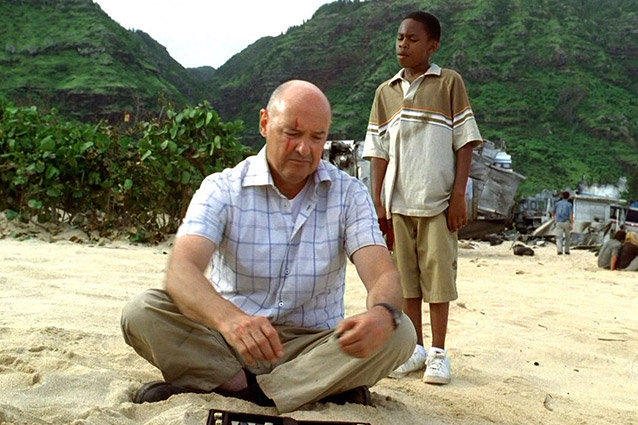 ABC
We had grown weary of Smallville, stopped laughing at That '70s Show, and couldn't stomach even the thought of a third go-'round for The Simple Life. By the autumn of 2004, we had no place to turn but to the mysterious island series that ABC ads had been pimping like crazy. Following our national love of sci-fi, of Survivor, of that bespectacled fella who made Felicity (ah, times were different then), we flocked to Lost, ill-prepared for the slew of questions, deficit of answers, and legion of unforgettable characters we'd meet over the course of the next six seasons. In honor of the 10-year anniversary of the dawn of America's last true pop culture addiction, we've decided to rank those characters — to celebrate the Oceanic Six, bemoan the Flight 815 tail section, and kind of sigh in bored confusion over the folks at the Dharma Initiative. 
A quick qualifier: we aren't, and couldn't with any qualitative legitimacy, ranking all of the characters on Lost. We're ignoring the nearly anonymous Others, the one-line flashback extras, and that guy who was sucked into the jet propeller in the first episode. Remember him? I think his name was Gary. He's not on the list.
76. MILES STRAUME
The most convoluted and out-of-place construct that Lost ever managed, which is saying something. Why can he speak to the dead? Who cares if he's Dr. Chang's son? Why did anyone think this character was a good idea?
75. SHANNON
Less of a problem with the mythology than simply an annoying, corrosive onscreen presence.
74. KEAMY, FROM THE BOAT
Ugh, this guy. This guy and his crew cut.
73. JACK'S NONEXISTENT SON
David Shephard's one saving grace is that he doesn't actually exist. Three cheers for flash-sideways nullification!
72. LENNON
Is… is his name actually Lennon? Or do they just call him that because he looks exactly like Lennon? And why, pray tell, does he look exactly like Lennon?
71. RICHARD
The irritation of the wholly useless Richard is maximized by the knowledge that he'll be around forever.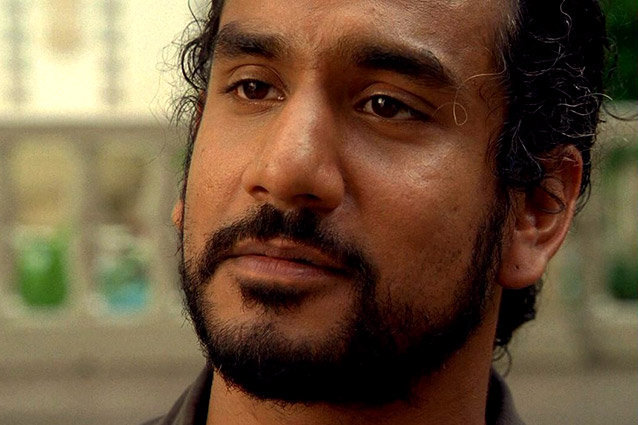 ABC
70. ANNA LUCIA
Anna Lucia acts as the epitome of everything that was wrong with the tail section chapter in maintaining the concrete belief that she is in any way a viable substitute for the main cast's screen time.
69. GOODWIN
Ugh, this guy. This guy and his wisps.
68. NIKKI AND PAOLO
No explanation necessary for why Nikki and Paolo falls towards the bad end of the list, but a few extra points for the sadistic treat that was their final bow.
67. THE MOTHER
"Hey guys, tonight's episode of Lost has Allison Janney! From The West Wing! I love her! I bet they give her something cool and funny and totally pertinent to the contemporary storyline to do!"
66. ELOISE HAWKING
One Farraday was more than enough, guys.
65. ILANA
I have to be honest, I barely remember who this is.
64. DOGEN
Dogen's scenes were just one of many late series constructs that made us sigh wistfully and recount on the good old days when this show was about people trapped on an island.
63. MINKOWSKI
Ladies and gentlemen, Fisher Stevens.
62. EMMA AND ZACK
You can really lump all the unaccounted for Lost children in one cloying bullet point: these two, the Kwon baby, Desmond and Penny's kid, the deity twins, Aaron. They all just caused a whole mess of trouble, didn't they?
61. LIBBY
"What if — get this — what if we gave her a romance with a fan-favorite, and then closed an episode with a shocking stinger that revealed she used to be in a mental institution?
"Sounds great! Then what?"
"No, that's about it."
NEXT: 60 – 41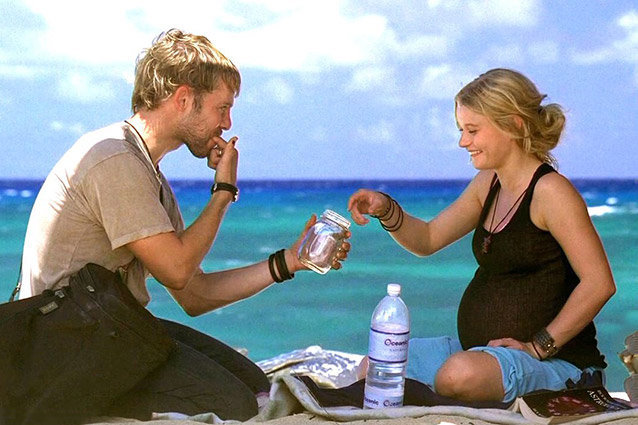 ABC

60. CHARLIE'S BROTHER
"You all, everybody!" Ha. Remember that?

59. ABADDON
Eh, it's Lance Reddick doing Lance Reddick, just without any of the interesting we were used to seeing.

58. JACK'S EX-WIFE
Has anyone made a mash-up interweaving Julie Bowen's Lost scenes with clips from Modern Family? I can't imagine that anyone would have felt impelled to do so. And I certainly don't feel impelled to check.

57. HORACE GOODSPEED
Goodspeed might have scored higher were not for his portrayer's particularly creepy real life romantic exploits. Ech.

56. ALEX, ROUSSEAU'S DAUGHTER
Aw, she was okay.

55. WAAAAAAAAAAAAAAALT
Puberty ruins everything. Self-esteem, probing storylines…

54. RYAN PRICE AND HIS TEN BEST MEN
I'd like to see a separate series about these guys. Or at least a few minutes of the pilot of one.

53. THE MAN IN BLACK
He really couldn't have just talked things out with brother Jay?

52. ALDO, FROM THE TEMPLE
Ladies and gentlemen, Mac.

51. THE PICKETTS
Never was a story of more woe than this of… Colleen… and… Danny.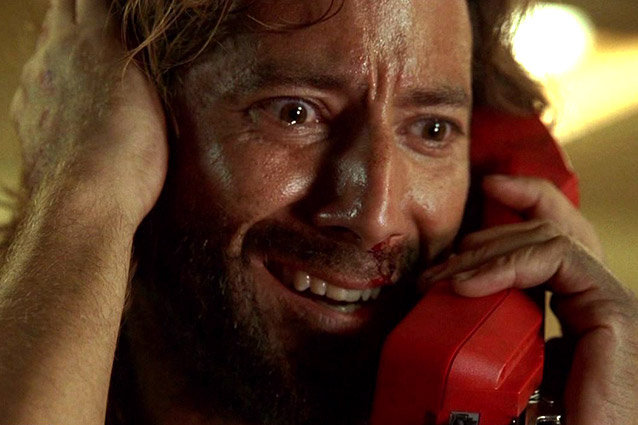 ABC

50. RADZINSKY
Heh, this guy. This guy and his combover.

49. KATE'S BOYFRIEND
Well this one just makes me sad.

48. SUN'S DAD
Ditto. What a jerk.

47. HURLEY'S IMAGINARY FRIEND
I never entirely knew what to make of Hurley's bout of delusional psychosis… but I'm a sucker for that thing where it looks like someone is taking a normal photograph, and then that very photograph amounts as evidence of something spooky going on.

46. CASSIDY
Hell hath no fury like a stunt cast actress scorn.

45. INMAN
Scratch the Ryan Price and His Ten Best Men pitch. I want to see Inman slowly lose his noodle.

44. DANIEL FARRADAY
Somewhere between endearingly nuanced and gratingly overacty, there lies Jeremy Davis' performance.

43. JULIET
For a late addition central character, Juliet never really achieved genuine interesting-on-her-own-accord status.

42. THE PILOT
Sure, he died within moments of being introduced, but he single-handedly set the tone and stakes for the entire first season. Way to go, Sean Blumberg.

41. LEONARD
Four. Eight. Fifteen. Sixteen. Twenty-three. Forty-two. Repeat.

NEXT: 40 – 21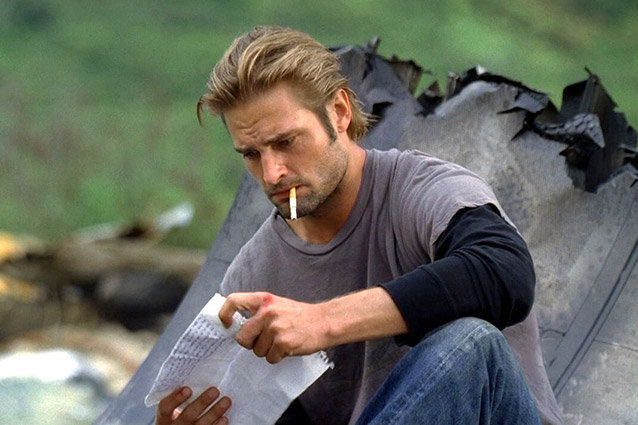 ABC

40. TOM FRIENDLY
The reveal that he was gay helped warm us up to Tom just a bit, but I always wanted to know more about this prominent Other.

39. NAOMI
I feel as though I remember Naomi being far more interesting than she genuinely was. Could just be the chutzpah.

38. DR. PIERRE CHANG
Smart men make bad dads, so says Lost.

37. JACOB
For an omnipotent deity, Jacob's kind of a dingus.

36. FROGURT
Or "Neil."

35. CHARLES WIDMORE
A bit too faceless to be an effective super villain, but could teach a master class in menacing accentry.

34. BRAM, THE OTHER
And next to Stoker, probably the best Bram in pop culture.

33. PHIL, THE OTHER
Aw, this guy. This guy and his widow's peak.

32. KATE'S DAD
Good dad alert! We've got an actual good dad on Lost people!

31. MR. EKO
If only you didn't hate Hawaii so much, Adewale, maybe your character would have gotten an appropriate send-off.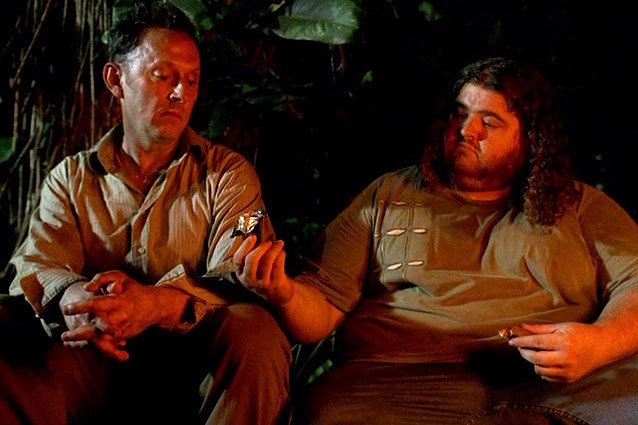 ABC

30. CLAIRE
Sane Claire? Fantastic. Crazy Claire? Abysmal. They average out to pretty good.

29. MIKHAIL
Is it just me, or are eye-patches unconditionally cool?

28. ROGER WORKMAN
The pressures of fatherhood, the anchor of alcoholism, the monumental stresses of the DHARMA Initiative… Roger, we feel you.

27. HELEN, LOCKE'S GIRLFRIEND
She was nice.

26. SAYID
He wasn't that nice, but he had more on his plate.

25. CHARLOTTE
It was hard to watch the nose bleeds, but we can't begrudge an archeologist hero, now can we?

24. MICHAEL
So many bad decisions, Michael. And so much harrowed shouting.

23. ETHAN ROM
Nobody does a dead-eyed stare like E-Rom.

22. PENNY
One half of the greatest love story in television history.

21. HURLEY
Audience surrogate, comic relief, beacon of pathos, resident geek, everyman, proficient golfer. A winner.

NEXT: 20 – our #1 Lost chracter!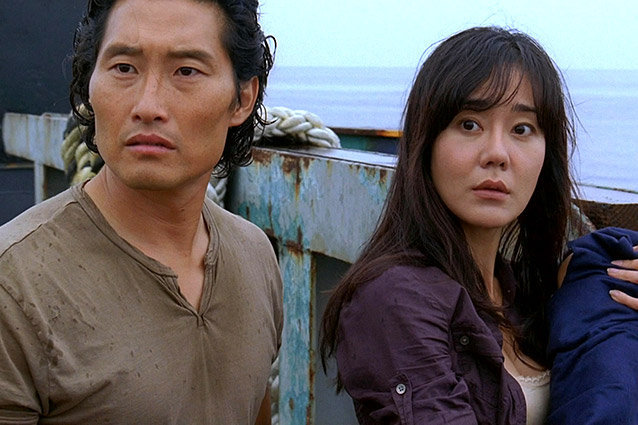 ABC

20. SUN
Sun's lows are low, but her arc to redemption is a particularly challenging and interesting one.

19. ANTHONY COOPER
In earnest, the best villain Lost ever produced. Next to the piercing human condition, of course.

18. DETECTIVE MARS
A hard-boiled lawman who has one job to do, but a heart he's forced to lug around while doing it.

17. BERNARD
Aww. (See Rose)

16. JIN'S DAD
Sorry, Kate's dad. Jin's dad is the padre supreme.

15. BOONE
What a nice fella. And an incredible impetus for the "anyone can die" phenomenon that carried through the bulk of the series.

14. CHRISTIAN SHEPHARD
Whether or not you like Christian Shephard is entirely dependent on how you feel about the finale. And I love the finale.

13. ROUSSEAU
An extended metaphor for the loss that courses throughout each character's story, and the crash-and-burn phenomenon that will ensnare them if they do not seek and attack their issues… or maybe just a loony French lady. Either way, we dig it.

12. KATE
Way more than just the "runs into the woods and gets in trouble" shtick that people fault her for, Kate is the gumption and emotional core of Lost. And we love her.

11. ARZT
What a delightful jackass.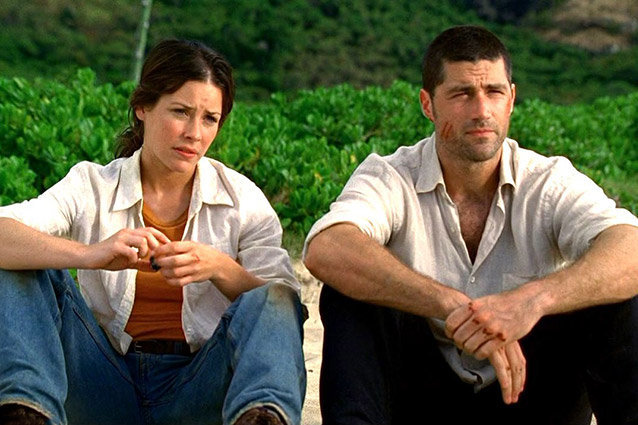 ABC

10. JOHN LOCKE
The beauty of Locke is how much you just want to punch him right in the nose… until you realize that he's not presenting adversity, but challenging solutions.

9. ROSE
Even aww-er.

8. SAWYER
The wincing pain of aloneness and self-loathing, evident in everything that the gallant Josh Holloway does with his consistently engaging (the LeFleur era a slight hiccup) character.

7. FRANK LAPIDUS
Frank Lapidus monument currently in construction in the South Bronx.

6. DESMOND
The other half of the greatest love story ever committed to television… and, no offense to Penny, the half with the superior 'do.

5. JACK
Our hero, flawed though he may be, was the perfect man to guide us through this story about the fragmented tenets of the human experience. Desperate, lonely, contentious, prickly, and a bit of a tool at times, Jack is and remains the essence of what man is.

4. CHARLIE
…But Charlie, in complement to Jack, is the essence of what man wants to be. Given the finest send-off on the series, Charlie becomes the hero that he always wished he could be, embracing his passion for music and his love for Claire to save his friends and surrogate family.

3. VINCENT
Less a symbol than a silent character in his own right, Vincent represents that one glimmer of hope to which even the most cynical of us hang tight: the hope that we aren't, and don't have to be, alone. With Vincent around, nobody does.

2. BEN LINUS
If Jack is Charlie's complement then Ben Linus is his stark contrast: the badness that enwraps each of us, causing us to so selfish, maniacal, underhanded things… but all to the same end: not being alone. Not the more admirable guy, but one of most complicated and interesting characters.

1. JIN
The very best character arc on Lost comes attached to Jin, who began as an alienating question mark and wound up a fan favorite, an in-universe hero. Jin's slow climb to island glory, paralleling his flashback descent down the gruesome drain of desperation, makes for Lost's strongest, most entertaining, and perhaps most emotionally engrossing individual story. And man that ending!