Ranking the Bachelors: Who Should Emily Maynard Pick?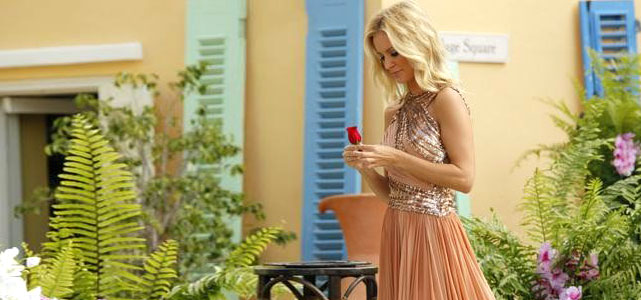 Sunday marks the end of Emily Maynard's season of The Bachelorette and fans will finally get their answer to that most pressing of questions: Who will be the last man standing? Everyone has their own opinion on who the best guy is for Emily, but we've devised a way of determining the answer empirically — meaning scientifically, with numbers. 
That's right, we've created the Emily Maynard Guy Ranking Scale. Both of Emily's final two dudes (and a couple of wildcards we've thrown into the mix) will be scored from 1-10, with 10 being the best, in each of six categories (listed below). The guy with the highest score wins!
Categories:
Hotness: This is self-explanatory. 
Wealth: Can he support Emily and Ricki?
Fatherly Potential: Would be make a good dad?
Fame: Did/will he let fame go to his head?
Sense of Humor: Again, duh. 
Overall Quality of Life: What will Emily's day-to-day be like with this guy? Will she be happy?
Jef Holm
Hotness: 7
Wealth: 8
Fatherly Potential: 8
Fame: 6
Sense of Humor: 7
Overall Quality of Life: 9
Total: 45/60
With his fluffy pompadour and extensive collection of hoodies, Jef is much more Justin Bieber than Justin Timberlake, but Emily thinks he is totally adorkable. And, thanks to the visit to Jef's ginormous ranch we saw during hometown dates, it's obvious that Jef (and his family) have more than enough money to take care of Emily and Ricki. More importantly, Jef's "traditional values" (ahem religion) seem to be right in line with Emily's own beliefs. Jef gets bonus points for actually having a sense of humor, something Emily claims is important to her. Overall, Jef seems like a solid match for Emily … on paper. 
Arie Luyendyk, Jr.
Hotness: 9
Wealth: 9
Fatherly Potential: 7
Fame: 3
Sense of Humor: 6
Overall Quality of Life: 5
Total: 39/60
Arie and Emily have an undeniable chemistry — man, those two love to kiss! — but is theirs a relationship that can last? Arie's career as a race car driver will have him traveling constantly for work, and you just can't shuttle a six-year-old around that much. That means Emily will be stuck at home most of the time, pining after her man (because I'm sure Emily is good at pining) and making sandwiches for Ricki all by herself. Sad face. We predict that the strain would ultimately be too much for Emily. 
Brad Womack
Hotness: 9
Wealth: 7
Fatherly Potential: 4
Fame: 0
Sense of Humor: 3
Overall Quality of Life: 2
Total: 25/60
On the off chance that Brad decides to show up at the finale and beg for Emily back, we're throwing him into the mix. Brad's rugged good looks (and those abs!) earn him high marks in the Hotness category, and we know he's not hurting for cash thanks to the four bars he owns. Dear old Brad, however, scores low in the categories that, arguably, matter most. While Brad would be able to provide for Emily and Ricki financially, he seems more interested in furthering his fame than being a good dad. 
Chris Harrison — Surprise entry! 
Hotness: 6
Wealth: 10
Fatherly Potential: 9
Fame: 2
Sense of Humor: 8
Overall Quality of Life: 6
Total: 41/60
We're shaking things up by adding recently divorced host Chris Harrison to the list for two reasons. First, he just so obviously cares for Emily and second, we love him. Okay, three reasons, we thought it would be fun! Chris may not have the same steamy look as the other guys (sorry, but it's true), but he is a dad himself and has a fantastically dry sense of humor. Plus, it really would be the most dramatic finale in Bachelor history if Chris swoops in and asks for Emily's hand in marriage. 
To find out the real winner (if there is one), you'll have to tune in to Sunday's finale at 8 PM on ABC.
[Photo Credit: ABC]