Everything You Need To Know About The New Show From Steve Carell And Rashida Jones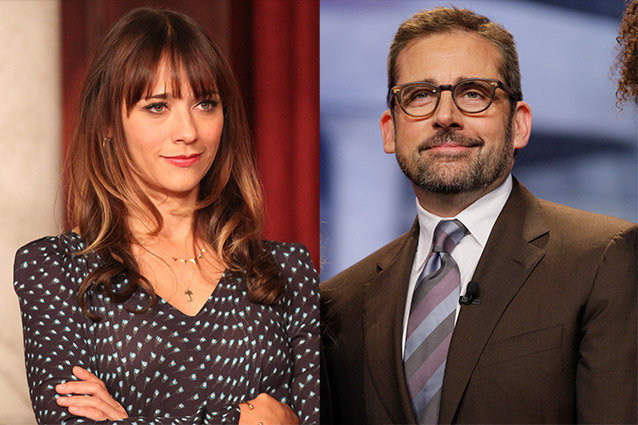 WENN/Getty
Rashida Jones may have left NBC's Parks and Recreation, but we'll be seeing plenty of her (and her work) in the coming year. Not only does she have her own series coming to HBO (and Claws sounds awesome), but she's just been cast in the lead for Steve Carell's new sitcom, Tribeca. Folks, this is a very good thing.
So here's what you need to know. First off, Carell created the show with his wife, actress Nancy Carell (formerly known as Nancy Walls), and the two will write and executive produce the series for TBS. Tribeca will be a single-camera comedy (you know you love those), and it sounds like a Law & Order: SVU parody of sorts.  Jones will be playing Angie Tribeca, one of a group of police in the LAPD's elite RHCU — Really Heinous Crimes Unit. Yup. You know you want to see what this is all about.
According to The Hollywood Reporter, the series "explores an eccentric but brilliant group of people who investigate crime, reveal way too much personal information and refuse to rest until justice has been served … sort of." That description alone is enough to make you LOL, so we're expecting some seriously good stuff. Throw in Carell as the director and the fact that Jones's character is a solo rider who suddenly gets hit with a new partner (we can't wait to find out who's taking on that role), and you have one highly-anticipated series. Has it been done before? Sure. But has it been done before with the incomparable Rashida Jones and Steve Carell, who is also quite awesome? No. No, it hasn't.