Most 'Real Housewives of New York' Sign Contracts for Season 6, But Who Is Holding Out?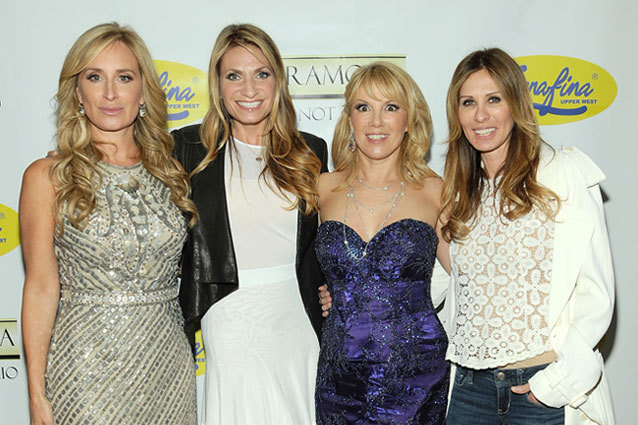 For a change, all the drama on the Real Housewives of New York is happening off camera. There weren't any wigs pulled, glasses of wine thrown, or tables flipped, there was just some nasty back and forth in the cast's contract negotiations with Bravo. All six women from Season 5 were holding out for more money and filming for the upcoming Season 6 was delayed from the start of May as the ladies went on a hunger strike (like they need to get thinner!) to help get more cash. 
Bravo announced today that four women — wine-swigging Ramona Singer, fashion plate Carol Radziwill, Yummerz Tummerz founder and CEO Heather Thompson, and the human party bus known as Sonja Morgan – have all signed contracts. Still holding out for more money are veteran Countess Luann and newbie Aviva Drescher. That is a little crazy because Luann and Ramona supposedly made $500,000 each for Season 5, and are perhaps the two highest paid Real Housewives, so we can't imagine how much more they would get. Considering just two weeks ago the network was threatening to recast the entire show, we can see how if this isn't cleared up soon, they'd definitely give two (and Aviva's fake leg) the heave ho. You know that somewhere on the Upper East Side, Jill Zarin is staring at her phone and willing it to ring.
Now, let's hope they can only replicate all this drama once the cameras start rolling. 
Follow Brian Moylan on Facebook and Twitter @BrianJMoylan
More:
The Resurrection of Jill Zarin
'Real Housewives of New York' Reunion: Is This Over Yet?
'Real Housewives of New York' Finale Recap: These Crazy Ladies