'Real Housewives of Atlanta' Season Finale Recap: A Mother's Snore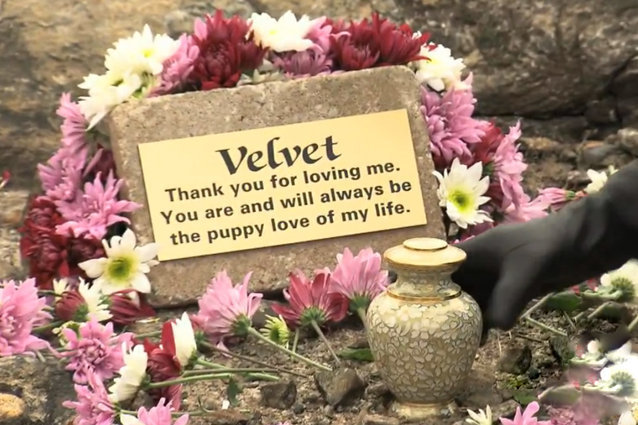 Bravo
Capping off a disjointed season of Real Housewives of Atlanta is a finale that is no better. Granted, it's a palette cleanser for the inevitable Porsha Stewart vs. Kenya Moore battle. Their physical altercation has galvanized the tabloids and who isn't dying to see it. However, knowing Bravo, it will air in the third part of the reunion but will be in every single reunion promo.
It's weird to center an entire episode on Kandi Burruss' musical A Mother's Shame: Public Embarrassment Edition. Sure, Kandi is a great musician, producer, businesswoman, and reality personality. Plus, with NeNe so self-obsessed, Kandi is a refreshing dose of realness. However, she needs to stop selling things. Bethenny Frankel is the only Housewife to establish a brand and sell a product on Bravo without feeling so tacky. Everyone else tries but it just gets sloppy and excessive. The Kandi Factory was not entertaining and left Kandi with a poorly designed studio. However, she lucked out and Bravo will be paying for her wedding in her spin-off, Marital Warfare: My Momma Be Crazy.
Had they aired Kandi's full musical with a higher production value in its entirety, it would have added a sense of legitimacy to the production. It's great that Kandi and new husband Todd Tucker successfully produced a musical, even though he spent the whole episode asking questions. But airing parts of the musical out of context with a very shady audience cam was just boring. The reaction cam pointed at Kandi's mother Momma Joyce was downright uncomfortable. Sadly, Momma Joyce hated the whole show, but suffered through. You don't have to be a body language expert to read that smug smirk. However, she said she enjoyed it. She also admitted they can "agree to disagree." Sorry, Todd. But, hey, Tyler Perry showed up so all is right in the world.
Kandi did have a conversation with Todd about a prenuptial showing she has her stuff together. Her father, Titus, is such an amazing gentleman, congratulating her with an inspiring speech; he is by far one of the best men on the show. It looks like the only opportunist in the family is Kandi's mother, because she was quick to shut up once she realized Kandi is definitely marrying Todd. After all, she wants to keep getting those checks.
Porsha wasn't the best in the musical but did manage to make peace with Lark, the stage manager (our favorite part of the episode). She lays it out for Porsha because Porsha needs to be more professional. If only Lark could yell at her about her divorce. What is interesting is despite getting an expensive house and having no real source of income she refused to fight for alimony at all. Kordell must have some dirt on her because she opted out of the fight pretty easily.
Kenya Moore had a memorial service for her dog Velvet. It was a little dramatic to see her lose it but it felt very genuine. Sadly, Cynthia was the only one who showed up. She embarrassed herself by trying to hold her dog the whole time and calling Velvet male. To further embarrass herself she planned a bizarre seduction scenario. What better way to be sexy than to involve your sister, fill the apartment with votive candles, and smoke a Black n' Mild cigarillo? Luckily, Peter Thomas laughed as much as we did.
Phaedra Parks got a cake decorated by her son Aiden. It was to celebrate her graduation from mortuary school. Maybe Aiden will decorate a cake for his dad when he goes to trial for criminal fraud charges.
NeNe wasn't really in this episode. According to her, she had multiple blood clots in her lungs. It seems strange to have a pulmonary embolism and a collapsed lung and then enter a dancing competition.
To appease absolutely no one for the lack of NeNe, Andy Cohen had a one-on-one interview with her. In it, she discussed what we all know: She has absolutely no loyalty. She turned on Cynthia, the last of her remaining friends. Cynthia honestly took a lot of abuse this season. She must have seen it, questioned their friendship, and brought it up at the reunion. NeNe, in true puppet master fashion, did not answer any questions directly but did imply Cynthia should be fired.
Best Lines of the Finale
"Honey, try having a vagina for one day." – Phaedra's answer to feminism
"All I need now is my sexy Jamaican coffee with no cream. Well, maybe a little bit of cream." – Cynthia is really bad at pillow talk
"The geritol gang." – Phaedra's great name for Momma Joyce and her sisters